People & Culture Assistant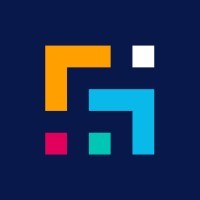 MyPass Global
People & HR
Cebu City, Cebu, Philippines
Posted on Friday, March 10, 2023
Job Description
The key purpose of this role is to provide administrative support to the People & Culture team in order to deliver our business unit strategy and to ensure MyPassers feel engaged and empowered. The People & Culture Assistant will work closely with the team Manager & Leads to ensure systems, information and processes are maintained across all stages of the MyPass employee journey. Depending upon the expertise of the successful candidate, there will be the opportunity to o er additional support in areas such as recruitment, learning & development, payroll, process development or reporting.
Key Selection Criteria
To be suitable for this position, MyPass is looking for someone with:
● 1-2 years experience in a Human Resources role, preferably within a technology company or similar
● The ability to work autonomously, take initiative, identify areas for improvement and communicate clearly and e ectively with other team members
● Experience in recruitment processes and the administrative tasks required to maintain an excellent candidate experience
● Exposure to managing and maintaining online systems and platforms such as HRIS systems, Applicant Tracking Systems or otherwise.
● Strong capability in Google Sheets, Docs, Slides or Microsoft equivalent software
● Attention to detail & ability to follow process in order to ensure important recruitment, onboarding and performance related tasks are completed in a timely fashion
● Self-motivated to learn and grow in your career, seeking opportunities to take on more responsibility and progress into new roles
● Personal alignment to our company values of integrity, accountability, connection, impact, innovation, curiosity, trust and respect.
Key Appointment Objectives
0-6 Months
- Build internal relationships with the existing People & Culture Team and employees within your region
- Learn & align with the annual and quarterly People & Culture Strategy, understanding current programs of work, projects and activities
- Develop an understanding of the MyPass product, focusing on how we use MyPass to manage internal compliance and information as well as pitching the MyPass Story to candidates
- Learn our approach to proactively building talent pools, communicating to candidates and scheduling interviews
- Work with team leads to understand & support onboarding and induction processes through Employment Hero
6-12 Months
- Participate in planning the quarterly P&C Strategy - Take responsibility for end to end recruitment process
of assigned hires, working with Hiring Managers and candidates to close roles with the support of P&C Leads
- Support ongoing cultural and social initiatives across the business
- Contribute to updating information in Teamwork Spaces where approved
- Lead small P&C projects relating to any pillar of our framework
- Run improvement initiatives for our onboarding and induction process

12 – 24 Months
- Handover greater responsibilities from P&C Leads across pillars of the People & Culture framework
- Contribute to organisational capability planning, highlighting areas needing support & future requirements
- Explore responsibilities related to the People & Culture Associate position and build a development path towards promotion

Role Details
Location: Cebu, Philippines
Team: People & Culture
Reporting to: People & Culture Lead
Work Set-up: On-site
MyPass Global is on a mission to empower safe, agile & connected communities.
Our vision is to become the 'industry standard' platform of record for workforce management and credentialing. Our vision transcends just one industry or geography, it speaks to building a global workforce management & credentialing system that is looked to for best-practice in this space.
Our company values set the standard for the behaviours and mindset we expect from each and every "MyPasser". Our values include:
BRING OUT THE BEST
We connect and empower people to build a safer future. We strive to create a positive and enduring impact, no matter how small.
TREAT PEOPLE WELL
We treat our customers, employees and partners as equals. We foster meaningful relationships through trust, compassion and respect.
CHALLENGE THE NORM
We pursue innovation by practising curiosity and always asking 'why'. We challenge assumptions by seeking opportunities for growth and improvement.
WALK THE WALK
We are accountable for our goals, actions and a collective vision. We work with integrity and are true to our word, fostering a culture of open communication.
Why work as a People & Culture Assistant at MyPass Global?


● Great work-life balance
● Great open floor o ce working space in IT Park
● Dedicated training and development plans
● Supportive team culture
● Regular team social events
● Health & wellbeing benefits
● Flexible working arrangements
● Exposure to a global team of technology professionals