Head of People & Culture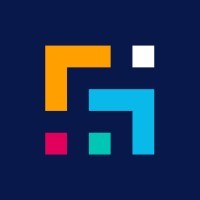 MyPass Global
People & HR
Sydney, Australia
Posted on Friday, March 17, 2023
Job Description
This role is accountable for the global People & Culture (P&C) activities across MyPass, managing our People & Culture team to ensure the P&C strategy is being executed across all regions and every stage of the employee lifecyle. The Head of People & Culture is responsible for delivering strategic human resources related Programs of Work, ensuring stakeholders are engaged appropriately to deliver against objectives. This role is accountable for the P&C department's measures of success and will collaborate with other managers (including other Heads of Department) to ensure best practice HR processes are implemented within their team. The ultimate goal is that everyone in MyPass feels empowered and accountable, leading to strong team engagement & supporting all MyPassers to achieve their full potential.


Key Responsibilities
The Head of People & Culture is responsible for championing the MyPass Vision, building capability and progressing strategic initiatives whilst overseeing all human resources-related processes, including:
● Recruitment
● Onboarding
● Engagement
● Performance & Growth
● Process, Documentation & Compliance
The journey of a MyPasser follows three distinct phases, which are all underpinned by fit-for-purpose processes and systems:
1. Awareness & Acquisition
2. Activation & Performance
3. Retention & Growth
The responsibilities of the Head of People & Culture are are outlined below, in line with each of these phases:

Awareness & Acquisition
● Define and iterate the employee value proposition (EVP) and employer brand
● Implementing the data-driven recruitment strategy, identifying key metrics and keeping team members accountable for meeting them in their regions. Use data to continually improve our approach.
● Setting MyPass standards, policies & cultural expectations in regard to employee activities and ensuring we are compliant
● Managing regional recruitment activities, including overseeing multiple active roles as well as engaging with candidates to bring them through the recruitment cycle
● Engaging with hiring managers to coordinate interviews, utilising appropriate systems to streamline the process
● Understand current market remuneration trends and design attractive employment packages
Activation & Performance
● Be a champion of the MyPass Academy
● Oversee onboarding & induction activities for new hires including covering compliance requirements, systems access, business & cultural inductions, equipment provision & any role-related training.
● Work closely with business unit leads to capture and automate onboarding processes
● Facilitating Performance Review processes and actioning any associated outcomes such as salary increases, promotions, development or performance management plans
● Advising or coaching team Leads on the best practices for managing, engaging and developing their direct reports
Retention & Growth
● Lead by example as a cultural ambassador, seeking opportunities to showcase our values and holding the MyPass team to a high standard of behaviour.
● Conduct regular 'pulse check' engagement surveys to capture leading indicators of performance. Ensure MyPassers always have a strong voice via 2-way feedback channels
● Work with managers by engaging employees to identify challenges and opportunities to impact retention by improving their experience at MyPass
● Test and validate the EVP and engage existing MyPassers to design and improve our proposition
● Develop and iterate strategies to engage a remote and distributed workforce
● Build long-term capability through regular workforce planning activities, and understand required future skills and capabilities
● Build learning and development initiatives that map to our future requirements, including championing an appropriate organisational design structure.
Process
● Engage with & regularly report back to the Executive Team, Leadership Team and other key business stakeholders on people-related metrics & matters
● Ensure compliance with federal and state legislation (FWA) including appropriate employment contracts, contractor agreements, remuneration entitlements and fair performance management practices
● Ensure disciplined management of employee related documents and files, organising them appropriately within Employment Hero, MyPass, Google Drive or other relevant systems
● Work closely with the Finance Team to ensure that the monthly payroll process is streamlined and any issues resolved
● Capture internal People & Culture processes in the handbook, to set strong foundations for others to follow
● Support the People & Culture team to utilise JIRA for task management, leading Scrum ceremonies where appropriate
● Support the People & Culture team to deliver other activities outside of your region where required, depending on workload and capacity to support
Key Accountabilities
● Understand and articulate the MyPass vision across all internal and external stakeholders
● Uphold a values-led culture across the organisation, keeping the Executive Team, Senior Leaders accountable for contributing to retention and employee experiences rather than relying solely on People & Culture to do so
● Demonstrate strong leadership, collaboration and communication skills across all activities
● Deliver strategic P&C projects and initiatives as determined by the overall MyPass strategy
● Identify improvements to existing processes & systems. Take ownership of proposed solutions.
● Build workforce capability through appropriate organisational design and forward skills/competency planning
● Hire new team members in according with the hiring plan who are a strong cultural & technical fit for the business
● Ensure all onboarding & induction outcomes are met, in accordance with our overall HR compliance
● Provide opportunities to identify, support & develop individual capabilities through a learning and development framework
● Generate actionable insights from employee engagement surveys and ad-hoc feedback
● Build and iterate the employee value proposition (EVP)
● Ensure processes are kept up-to-date & correct information is available to all stakeholders
● Communicating the activities & progress
Measures of Success


Demonstrated leadership, collaborative behaviour & strategic thinking at all times as a member of the Executive Team
Delivery of MyPass' overall P&C related business objectives set out as an Executive team at the beginning of each financial year and reviewed quarterly
Ensuring the People & Culture team meets it's department metrics including:

eNPS score of 60 or higher ○ 80% of committed JIRA tasks completed each Sprint
Staff turnover rate of <10% (including regretted and non-regretted turnover)
Less than 42-day time to hire for all roles
Average Onboarding Survey Rating of 9+

Execution of strategic programs of work by the People & Culture team within agreed timeframes
Maintaining compliance with all HR policies and procedure requirements and ability to report on this compliance at any moment
Development Objectives
0-3 Months

- Build internal relationships with the existing People & Culture understanding each individuals role, goals & measure of success
- Build relationships with the Executive, Senior Managers and Finance teams, as well as employees from across all regions.
- Learn & align with the annual business strategy as well as the existing People & Culture Strategy, understanding major programs of work, projects & how success is measured at a business and departmental level
- Develop an understanding of the MyPass product and review how we use MyPass internally. Be capable of delivering a product pitch from an employee value proposition perspective.
- Learn the People & Culture framework and core activities that sit beneath each pillar
- Review the current recruitment pipeline and take ownership of business capability planning with each Executive leader

3-6 Months

- Oversee all recruitment activity including candidate management, developing talent pooling strategies and leading key hires searches when required
- Work with team leads to review existing onboarding and induction processes for each department, seeking opportunities for improvement & support onboarding where required
- Take ownership of building & adhering to the annual & quarterly P&C strategies
- Ensure accurate reporting of recruitment activities according to measures of success
- Oversee cultural & engagement strategy across the business, steering the MyPass Culture Club where required
- Lead the development of a Learning & Development strategy for the business including each department and for senior or future leaders
6 – 12 Months
- Oversee continual process documentation within Teamwork Spaces under the People & Culture Handbook as well as other relevant Spaces
- Identify and assign new P&C projects to the team based on alignment with strategy & quarterly goals
- Continue to iterate the learning & development strategy, identifying new initiatives where appropriate
- Lead roll-out of biannual employee engagement surveys and performance review, ensuring participation from all senior leaders and employees

12 - 24 Months
- Scale the People & Culture team with the business, prioritising team succession by nurturing the growth of team members and handing over more responsibility over time
- Participate in external events or training opportunities to connect with industry and identify new practices to implement at MyPass, engaging with an external network of HR professionals for support, guidance and inspiration
- Play a larger role in the strategic activity of the Executive Team, developing your own business acumen and continually adding value back to the business
MyPass Global


MyPass Global is on a mission to empower safe, agile & connected communities.
Our vision is to become the trusted industry 'source of truth' for workforce management and credentialing. Our vision transcends just one industry or geography, it speaks to building a global workforce management & credentialing system that is looked to for best-practice in this space.

Our company values set the standard for the behaviours and mindset we expect from each and every "MyPasser". Our values include:
BRING OUT THE BEST
We connect and empower people to build a safer future.
We strive to create a positive and enduring impact, no matter how small.
CHALLENGE THE NORM
We pursue innovation by practising curiosity and always asking 'why'.
We challenge assumptions by seeking opportunities for growth and improvement.
TREAT PEOPLE WELL
We treat our customers, employees and partners as equals.
We foster meaningful relationships through trust, compassion and respect.
WALK THE WALK
We are accountable for our goals, actions and a collective vision.
We work with integrity and are true to our word, fostering a culture of open communication.