Accounting Specialist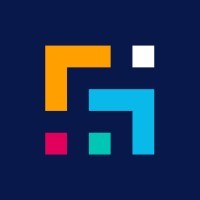 MyPass Global
Accounting & Finance
Cebu City, Cebu, Philippines
Posted on Tuesday, April 4, 2023
Job Description
MARCH / 2023
POSITION DESCRIPTION
ACCOUNTING SPECIALIST
MyPass Global is on amission to empower safe, agile & connected communities.
Our vision is to become the 'industry standard' platform of record for workforce management and credentialing. Our vision transcends just one industry or geography, it speaks to building a global workforce management & credentialing system that is looked to for best-practice in this space.
Our company values set the standard for the behaviours and mindset we expect from each and every "MyPasser". Our values include:
BRING OUT THE BEST
We connect and empower people to build a safer future.
We strive to create a positive and enduring impact, no matter how small.
CHALLENGE THE NORM
We pursue innovation by practising curiosity and always asking 'why'.
We challenge assumptions by seeking opportunities for growth and improvement.
TREAT PEOPLEWELL
We treat our customers, employees and partners as equals.
We foster meaningful relationships through trust, compassion and respect.
WALK THEWALK
We are accountable for our goals, actions and a collective vision.
We work with integrity and are true to our word, fostering a culture of open communication.
MARCH / 2023
Position Title Accounting Specialist
Business Unit Finance
Location Cebu, Philippines
Reporting To Head of Finance
Direct Reports None
Key Relationships
Internal External
Finance Customer Support Customer Success Account Management HR
PHP Taxation Consultants
Position Purpose Statement The key purpose of this role is to provide support to our Finance team to manage and maintain financial records and to assist with financial transactions (such as payroll processing), and provide support for financial and operational reporting requirements.
Key Responsibilities
● Oversee and manage the payroll, local statutory and tax compliance processes for the Philippines team;
● Manage the relationship with the locally assigned bookkeeping service,
ensuring that all information is ready for that service to process monthly submissions to meet tax/business compliance and reporting obligations in the Philippines.
● Support the day-to-day financial operations including accounts payable, accounts receivable and general ledger accounting.
● Support the preparation of monthly and quarterly financial reports including balance sheets, income statements and cash flow statements for the global operation.
● Assist in managing service fees for verifications and required 'true-up / true-down payments with Customers.
● Reconcile manual subscription payments between Xero and the MyPass platform, monitoring usage against contracted limits to ensure there is no revenue leakage.
● Build scalable and repeatable invoicing processes for those Enterprise Customers that are not billed on platform, ensuring that annual invoices are initiated as per Customer contracts.
● Collaborate with the Customer Success team to ensure that subscription billing processes and procedures are accurate, e cient and e ective.
● Manage the subscription analytics platform, ensuring that data updates are timely and accurate and generating MRR/Churn reports.
● Maintain Xero ledgers by ensuring that transactions are coded correctly and ready for consolidation as per business requirements.
● Provide financial analysis to the business as required.
● Assist in the preparation of annual budget and forecasts.
● Assist in providing analytics support for operational performance data as
required.
Key Accountabilities
● Ensuring compliance to the PHP tax and business reporting obligations every month;
● Ensuring that the payroll for the Philippines team is processed to schedule;
● Ensuring that manual customer subscription payments are reconciled in a timely manner with no impact to platform access;
● Providing support to the Head of Finance for accounts payable and general ledger accounting processes;
● Generating ARR / MRR / Net MRR and Churn reports and other operational metrics reporting on a monthly basis.
Measures of Success
● <0.5% revenue leakage from Manual invoiced customers
● All Xero ledger transactions are up to date within 2 days of month-end.
● No non-conformance reports from PHP Business entity reporting processes.
● No late invoice generation for enterprise customers