Senior Talent Acquisition Specialist - PHP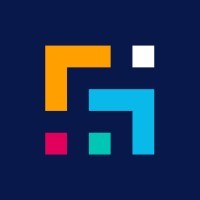 MyPass Global
People & HR
Posted on Monday, April 17, 2023
Job Description
April 2023
POSITION DESCRIPTION
Senior Talent Acquisition Specialist - PHP
MyPass Global is on amission to empower safe, agile & connected communities.
Our vision is to become the 'industry standard' platform of record for workforce management and credentialing. Our vision transcends just one industry or geography, it speaks to building a global workforce management & credentialing system that is looked to for best practice in this space.
Our company values set the standard for the behaviours and mindset we expect from each and every "MyPasser". Our values include:
BRING OUT THE BEST
We connect and empower people to build a safer future.
We strive to create a positive and enduring impact, no matter how small.
CHALLENGE THE NORM
We pursue innovation by practising curiosity and always asking 'why'.
We challenge assumptions by seeking opportunities for growth and improvement.
TREAT PEOPLEWELL
We treat our customers, employees and partners as equals.
We foster meaningful relationships through trust, compassion and respect.
WALK THEWALK
We are accountable for our goals, actions and collective vision.
We work with integrity and are true to our word, fostering a culture of open communication.
Position Purpose Statement
The Senior Talent and Acquisition Specialist is responsible for managing end-to-end recruitment processes for the business, ensuring best practices are adhered to and top talent is identified and acquired in a timely manner. This role is essential in supporting other business units to manage, develop and support their teams' daily activities by attracting and selecting high-performing individuals that align with our company culture and values.
We are seeking a highly motivated Senior Talent Acquisition Specialist with a proven track record of success in managing end-to-end recruitment for both technical and non-technical roles. The ideal candidate will have experience in tracking and analyzing recruiting metrics and reporting to business leadership on a regular cadence, as well as a deep understanding of HR tools and applicant tracking systems.
As a collaborative team player, the successful candidate will be a strong communicator and have hands-on experience recruiting in a high-volume, fast-paced environment. They should have a bias for action and be solutions-oriented, with a keen eye for identifying top talent and driving the hiring process from start to finish.
Key Responsibilities Describe the day-to-day individual responsibilities expected of this role (technical/behavioural)
Awareness & Acquisition
● Develop and implement a talent acquisition strategy to attract high-quality candidates and build a strong employer brand.
● Build and maintain strong relationships with universities, recruitment agencies, and industry contacts to create a pipeline of top talent.
● Manage and coordinate the recruitment process from end to end, including posting job ads, screening resumes, conducting interviews, and managing the offer process.
Activation & Performance
● Ensure the successful onboarding of new hires, including compliance requirements, systems access, business and cultural inductions, equipment provision, and any role-related training.
● Act as a subject matter expert in recruitment and hiring practices, ensuring compliance with employment laws, regulations, and company policies.
Retention & Growth
● Collaborate with business unit leaders to develop retention strategies and identify opportunities to impact retention by improving the employee experience.
● Identify and implement continuous improvement opportunities to increase efficiency and effectiveness in the recruitment process.
Process
● Ensure disciplined management of employee-related documents and files, organizing them appropriately within the HRIS system.
● Develop and maintain recruitment-related reports and metrics to analyze data and identify areas for improvement.
● Participate in other HR projects and initiatives as required.
Key Accountabilities Describe the outcomes that this role is accountable for delivering (individual or team)
● Ensuring timely and effective recruitment processes are in place, meeting business needs.
● Hiring candidates who are strong cultural and technical fits for the business. ● Ensuring all onboarding outcomes are met. ● Providing opportunities to identify, support and develop individual capabilities. ● Upholding a values-led culture across the organisation. ● Ensuring processes are updated and correct information is available to all
stakeholders. ● Abiding by local employment legislation and guidelines to ensure all activities
are compliant with relevant laws and regulations.
Measures of Success Describe the measures that will be used to define success in this role
● Less than 42-day time to fill all roles. ● Average onboarding survey rating of 9+. ● The retention rate of 85% or higher. ● Recruitment cost per hire at or below target. ● Regional eNPS score of 60+.
Development Objectives How will the capability and responsibilities of this role change over time
0-3 Months:
● Develop an understanding of the company culture, values, and strategic direction.
● Familiarize oneself with the recruitment and onboarding process, policies, and procedures.
● Establish relationships with the hiring managers and other stakeholders. ● Begin sourcing candidates for open roles.
3-6 Months:
● Begin developing a talent acquisition strategy and implement initiatives to attract top talent.
● Conduct initial interviews and screenings to identify candidates. ● Manage the recruitment process for multiple open positions. ● Work with hiring managers to develop effective onboarding plans for new
hires.
6-12 Months:
● Analyze recruitment data and metrics to identify areas for improvement. ● Develop and implement new recruitment initiatives to improve the quality and
quantity of candidate pipelines. ● Develop and maintain relationships with recruitment agencies and
universities. ● Collaborate with business unit leaders to identify future recruitment needs
and plan for the same.
12-24 Months:
● Develop and execute a professional development plan aligned with potential new opportunities.
● Conduct training for hiring managers on best practices for