Account Manager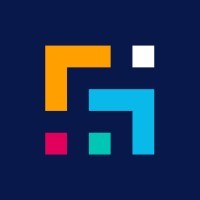 MyPass Global
Sales & Business Development
Posted on Monday, April 17, 2023
Job Description
The key purpose of this role is to build passionate advocates of the MyPass platform by building and maintaining strong relationships with strategic Customers and identifying growth opportunities within the existing Customer base. The Strategic Account Manager is responsible for ensuring that MyPass' enterprise and strategic growth customers are maximising their investment in the solution, leading to the successful retention of key accounts (Annual Recurring Revenue) and ensuring growth opportunities are realised, alongside customer satisfaction scores.
Key Selection Criteria
Key responsibilities for the Account Manager include:
Building advocates of MyPass as an all-of-industry solution by developing and maintaining strong relationships with assigned Customers and ensuring customer satisfaction is achieved.

Manage and grow key accounts by identifying and pursuing new business opportunities

Identify areas of opportunity for growth in existing non-enterprise Customer base and convert to increased ARR, working with the Customer to assess their use case and build a business case for broader adoption of the Service.

Build out an Account Management plan for each assigned Customer to ensure focus on areas of growth and key stakeholders plus enabling knowledge retention and transfer internally.

Negotiate contracts and pricing (within approval limits) to meet revenue goals.

Provide quotations to Customers who require additional services and work with the appropriate internal teams to adequately scope the work required.

Ensuring that all Customer interactions and intelligence are captured in the CRM and all required activities / plans are documented appropriately.

Working closely with the Sales & Implementation teams to ensure proper handover (of assigned customers) to the Support team via oversight of the hypercare to BAU support protocols.

Ensuring the business meets all Service Level Agreements for assigned Customers, including periodical reporting back to the customer and initiating internal feedback sessions based on Customer service delivery feedback.

Work closely with the Account Specialist to ensure that the Support Team has clearly documented processes and understand the use case of assigned Customers.

Ensuring that new product features are appropriately communicated to Strategic Accounts.

Proactively identify initiatives to improve customer satisfaction and make recommendations to the product team.

Capture, monitor and address root causes of any trends leading to low customer satisfaction or NPS results for assigned Customers.

Participate in and/or lead projects and initiatives internally to improve customer retention.

Support onboarding and training of new Account Managers in a "Train the Trainer" model.
Key Appointment Objectives
0-3 Months

- Build internal relationships with team members from the Activation, Customer Success, Support / Operations, Finance, Marketing & Acquisition teams.
- Participate in training opportunities to develop an intimate understanding of the product and range of use cases.
- Participate in Enterprise Customer onboarding projects to understand processes and identify areas for improvement.
- Demonstrate an understanding of our Service Level Agreements for assigned Customers and ensure areas for improvement have documented plans in place.
- Become proficient in CRM tools and build appropriate daily/weekly/monthly routines for AM activities including contract renewals.

3-6 Months

- Become proficient in the Platform and be comfortable delivering sales demonstrations/customer training sessions.
- Manage the hyper-care to BAU processes from the Activation team for assigned strategic accounts.
- Build and execute appropriate Account Management plans for each identified Growth prospect from the existing Customer base.
- Facilitate industry forum discussions.
6 – 12 Months
- Start to see an increase in ARR for identified Growth opportunities with active account management plans.