Account Manager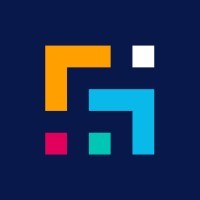 MyPass Global
Sales & Business Development
Posted on Monday, April 17, 2023
Job Description
The key purpose of this role is to build passionate advocates of MyPass Global. The Account Manager is responsible for ensuring MyPass customers are maximising their investment in our solution, leading to the successful retention of key accounts such that customer revenue is maintained and grown. They will work closely with the Implementation Specialists to ensure proper handover of customers, the Customer Success Team to ensure onboarding is seamless, the Product Team to channel user feedback and the Sales & Marketing team to ensure common issues are addressed in the customer acquisition process. This role reports to the Head of Customer Success.
Key Selection Criteria
Key responsibilities for the Account Manager include:
Building an army of raving fans who become 'MyPass evangelists' for their industry
Working closely with the Sales & Implementation teams to ensure proper hand-over of customers post 'go live'
Ensure the business case for deploying MyPass is understood by the customer and is documented
Setting appropriate meeting cadence in order to review progress against the business case, review customer delivery reports and overall customer satisfaction
Ensuring the business meets any Service Level Agreements that are set, including periodical reporting back to the customer
Work closely with the Customer Onboarding & Support Team to ensure customer issues are captured and resolved
Proactively identify initiatives to improve customer satisfaction and make recommendations to the rest of the team on a regular basis
Capture, monitor and address root causes of any trends leading to low customer satisfaction or NPS results
Participate and/or lead projects and initiatives internally to improve customer retention
Liaise with the Sales Team to identify 'upsell' opportunities
Liaise with the Implementation team to identify opportunities to integrate MyPass with the customer's existing technology landscape
Liaise with Finance to ensure subscription billing is accurate and timely
Support onboarding and training of new Account Managers in a "Train the Trainer" model.
Key high-level success measures and KPIs for this role will be based on the following area:
- Client retention
- Annual recurring revenue and revenue growth
- User engagement
The Account Manager must have experience in:
At least 5 years in a customer service management or supervisor role for a SaaS business
A blue-chip or corporate customer base
Supporting the onboarding or training of other team members
Experience in the Energy & Resources sector is not essential however will be looked upon favourably
Key Appointment Objectives
0-6 Months:
Build internal relationships with with team members from the Activation, Customer Engagement, Finance, Marketing & Acquisition teams
Participate in training opportunities to develop an intimate understanding of the product and range of use cases.
Work collaboratively to build out internal reporting capabilities to provide management with visibility over customer satisfaction data
Review existing Service Level Agreements and elements of our proposals and contracts that dictate on-going account management and engagement, including periodical reporting

6-12 Months:
Evaluate existing contract renewal process, looking specifically at upcoming renewals and using them as case studies to implement better practices
Continue to work closely with Implementation Specialists on the handover of key accounts once they pass key delivery stages such as Go Live.
Support the onboarding and training of new hires to understand account management processes and handover existing accounts where relevant
12 – 24 months:
Potential new role & responsibilities assigned based on progress and team development. Earlier promotion is achievable based on performance.