L2 Technical Support Engineer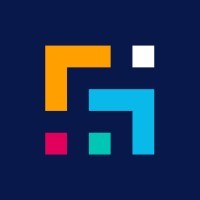 MyPass Global
IT, Customer Service
Posted on Thursday, May 11, 2023
Job Description
MAY/ 2023
POSITION DESCRIPTION
L2 Technical Support Engineer
MyPass Global is on amission to empower safe, agile & connected communities.
Our vision is to become the 'industry standard' platform of record for workforce management and credentialing. Our vision transcends just one industry or geography, it speaks to building a global workforce management & credentialing system that is looked to for best-practice in this space.
Our company values set the standard for the behaviours and mindset we expect from each and every "MyPasser". Our values include:
BRING OUT THE BEST
We connect and empower people to build a safer future.
We strive to create a positive and enduring impact, no matter how small.
CHALLENGE THE NORM
We pursue innovation by practising curiosity and always asking 'why'.
We challenge assumptions by seeking opportunities for growth and improvement.
TREAT PEOPLEWELL
We treat our customers, employees and partners as equals.
We foster meaningful relationships through trust, compassion and respect.
WALK THEWALK
We are accountable for our goals, actions and a collective vision.
We work with integrity and are true to our word, fostering a culture of open communication.
MAY/ 2023
Position Title L2 Technical Support Engineer
Business Unit Operations
Location Cebu, PHP Cali, COL Remote
Reporting To Operations Manager, Philippines Future state: Incident Manager
Direct Reports None
Key Relationships
Internal External
L1 Support Engineering Product Customer Success Team Account Managers
Customers
Position Purpose Statement Responsible for providing Tier 2 (L2) support to customers by researching, diagnosing, troubleshooting issues, and resolving incidents and providing support for software bugs and other technical problems (including the API) for the MyPass platform. This role is customer facing and requires excellent verbal and written communication skills as well as the ability to work under pressure, when customers are experiencing critical (P1) incidents.
Tier 2 Technical Support Engineers play a key role as the front line interface between our customer and the Product & Engineering team and operate as a second level of support after basic user-level support (L1). Their primary responsibility is to provide customer support by resolving technical support incidents or service requests in accordance with applicable service level agreements.
Key Responsibilities ● Responsible for triaging & responding to, investigating and resolution of
customer support tickets within SLA's ● Responsible for troubleshooting customer queries using SQL and Java Script. ● Perform analysis of integration logic and system processes and provide
adequately descriptive solutions and responses back to Customers. ● E ectively document investigative steps and analysis to escalate technical
issues to the Product and Engineering team(Tier 3). ● Escalate incident tickets through the appropriate channels and hold those
escalated to accountable for responding in accordance with SLAs.
MAY/ 2023
● Proactive ownership and management of allocated tickets via MyPass support platforms.
● Provide prompt, professional and accurate communication with customers, vendors and colleagues to bring a fantastic experience - ability to explain what happened and why, whilst proposing solutions and securing sponsorship to implement them.
● Interface with colleagues to ensure completeness and relevance to customer requirements.
● Prioritise and manage multiple open tickets at one time. ● Share valuable knowledge with Support colleagues. ● Provide input towards general process improvement. ● Investigate any identified issues with the implementation and then proactively
drive resolution. ● Participate in critical (P1) incident DDA / RCA by providing root cause analysis
and identifying corrective actions as well as contributing to preventative measures.
● When required, assist with testing of MyPass platform configurations and provide accurate feedback on test outcomes.
● Maintain up to date product knowledge and awareness of new features. ● Willingness to work night-shift, weekends and / or public holidays (at a premium
rate) on a rotational basis with other engineers
Key Accountabilities Accountabilities E ort
Managing customer support tickets to agreed service levels 60%
Assisting in collating and documenting incident root cause analysis 5%
Providing UAT as part of release management protocols 15%
Providing technical support knowledge transfer to L1 based on root causes
10%
Internal team meetings / 1-ups / huddles / sprint & release meetings
10%
Measures of Success
● Root cause investigation and problem management e ectiveness. ● Meeting Service Levels on all tickets. ● Quality delivery of customer solutions resulting in increased overall satisfaction. ● Ticket management e ciencies i.e. response time, resolution time, providing
regular updates. ● Internal and External communications are of su cient quality, form and standard
for all communication methods
MAY/ 2023
● Positive contribution to the company over and above your day to day role activities as measured by reasonable attendance at company meetings and events and involvement with internal projects and initiatives.
●
Development Objectives
0-3 Months - Build internal relationships with the key stakeholders for this role.
- Develop an intimate understanding of the product and range of use cases.
- Be familiar with the tools required to perform the job to a satisfactory standard.
- Demonstrate self-su ciency in resolving L1 end-user product support queries.
- Understand the incident management processes and the expectations of this role in that protocol.
3-6 Months - Demonstrate proficiency in managing L2 tickets to SLAs - Be able to identify the di erence between a design gap and
an error (bug) without having support from Engineering or Product.
- Provide testing support for Releases.
6 – 12 Months - Demonstrate proficiency in all new product releases. - Demonstrate value by challenging the norm and suggesting
process improvements.
Acknowledgement
Employee: Manager: Date: Date: