Client Engagement Specialist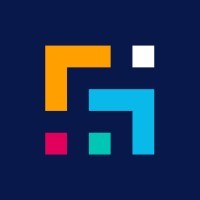 MyPass Global
Accounting & Finance
Cebu City, Cebu, Philippines
Posted on Monday, May 15, 2023
Job Description
The key purpose of this role is to provide support to our new Customers when they are onboarded to the MyPass Global platform by creating and configuring their portal. This role also supports existing Customers who are expanding their affiliate network on the Platform. This role is often the first point of contact for new Customers and is responsible for the Customer's first impressions of MyPass Global. This role identifies that stage that a Customer is at for their onboarding program, and pro-actively provides Customers support for their onboarding journey.
Key Responsibilities
Describe the day to day individual responsibilities expected of this role (technical/behavioural)
Processing onboarding requests received via the onboarding form and/or the internal request form in a timely manner and to business and service level requirements.

Set up and management of the vendor onboarding program for new and existing asset owners.

Creating and configuring customer portals to meet their (or their affiliated businesses) requirements.

Affiliating customers to the relevant business partners, as required by instructions contained in their onboarding form.

Setting up appropriate billing configurations via the automated billing system in the platform for customers paying by credit card (and as per business rules)

Creating accurate invoices where the customer has an approved exception to paying by credit card.

Following up and auditing portal creation, ensuring that accurate billing has been set up and that the customer has added billing details and proactively communicating with Customers to provide support for this process.

Providing timely, accurate and professional responses to customer queries relating to the onboarding process, portal configuration, features and functionality.

Pro-actively following up with customers to ensure that they have started to make use of the platform, and to provide tips / tools on how to maximise the platform

Capturing the required customer data in the CRM to enable the business to understand the customer and their preferences.

Conducting monthly audits of portal billing configurations of Customers to ensure that appropriate billing mechanisms are in place for all Customers.

Performing Quality Assurance on the configuration of new Customer portals and providing coaching to Onboarding Representatives.

Educating customers in the features and functions of the platform through ticket interactions/Zoom meeting and VoIP calls.

Training new customers on the features and functionality of the platform via both email campaigns and webinar training sessions.

Provide support to Implementation Specialists to ensure that all Asset Owner / Operator Customer vendor onboarding projects are successfully completed to SLA.

Analysing Customer engagement on the platform and segmenting them into the appropriate engagement stage to ensure Customer marketing communication campaigns are timely and relevant.
Key Accountabilities
Describe the outcomes that this role is accountable for delivering (individual or team)
| | |
| --- | --- |
| Accountability / task | % of time |
| Set up and management of the Vendor Onboarding program for each asset owner (new and existing) Includes weekly reporting (internal & external) Proactively tracking usage to ensure vendors are using the platform. | 50% |
| Conducting audits of customer portal and billing configurations | 10% |
| Responding to customer configuration inquiries | 10% |
| Customer engagement and training sessions | 20% |
| Internal meetings / stand-ups | 10% |
Measures of Success
Describe the measures that will be used to define success in this role
Customer NPS (survey results)

Internal quality scores on customer configurations

Meeting support ticket targets for newly onboarding BP's (vendors)

Meeting of onboarding service level targets

Customer platform engagement scores(CES)
Key Selection Criteria:
Fluency in spoken & written English
Customer service, administration and technical Support for customers, via email and live
chat
Attention to detail and a methodical, systematic approach to your work (essential)
Resourceful and excellent problem-solving skills
Proven customer support experience or experience as a helpdesk specialist or customer
service representative
Ability to multitask, prioritise and manage time effectively
Act as a team player and remaining professional and courteous with customers at all
times
Excellent computing skills (including Excel, Word)
Excellent database administration skills
Understanding of Construction, Manufacturing, Oil & Gas, Heavy Industry preferred
Ensure confidentiality and privacy is respected and maintained at all times with respect
to MyPass Global, clients, staff, products and services
Ability to communicate proactively with customers and provide them with verbal training