Account Executive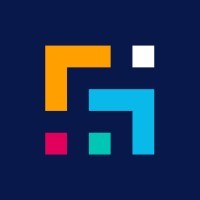 MyPass Global
Sales & Business Development
Sydney, Australia
Posted on Thursday, July 20, 2023
MyPass Global is on a mission to empower safe, agile & connected communities. Our vision is to become the industry standard platform of record for workforce management and credentialing. Our vision transcends just one industry or geography, it speaks to building a global workforce management & credentialing system that is looked to for best practice in this space.
Our company values set the standard for the behaviours and mindset we expect from each and every "MyPasser". Our values include:
BRING OUT THE BEST
We connect and empower people to build a safer future. We strive to create a positive and enduring impact, no matter how small.
We pursue innovation by practising curiosity and always asking 'why'. We challenge assumptions by seeking opportunities for growth and improvement.
We treat our customers, employees and partners as equals. We foster meaningful relationships through trust, compassion and respect.
We are accountable for our goals, actions and collective vision. We work with integrity and are true to our word, fostering a culture of open communication.
We are looking for an experienced Account Executive with proven experience selling B2B enterprise software (SaaS or PaaS). Experience working across highly regulated sectors (such as energy and resources) is highly desirable. You will have experience working with a wide variety of internal and external stakeholders, in order to:
- Understand key buying personas and their drivers
- Demonstrate our software solutions to prospective clients
- Map out key stakeholders, including buyers and influencers
- Build trust and confidence with prospective clients
- Provide high-quality and prompt content and proposals
- Demonstrate the return on investment for utilising MyPass
- Understand and resolve challenges
- Convert new business within your first 6-12 months (leveraging our existing sales pipeline)
You should be driven, able to effectively self-manage your work, creative with your approach and able to balance delivering results with learning and self-improvement. You will also be able to effectively communicate and coordinate with other key business units within MyPass.
Key Responsibilities
Produce creative strategies for targeting decision-makers at prospect accounts in order to achieve company revenue objectives
Prospect for strategic opportunities via referrals, events, cold calls and email
Effectively use a CRM (ideally Hubspot) to track pipeline, key metrics and forecasts
Be willing to be measured on key pipeline metrics, including closed deals
Drive sales growth and pipeline working with our SDR whilst nurturing your own prospective customers
Be a subject-matter-expert and evangelist of the MyPass technology platform
Be a highly organised and structured thinkerHave strong verbal communication skills
Build great working relationships with partners and internal MyPass stakeholders
Display a high degree of initiative and drive
Key Development Objectives
0 - 6 months
Develop an understanding of key target buying personas
Learn the key problems that MyPass solves for its customers
Develop a strong understanding of the MyPass product and the range of use cases, and how they solve problems for customers
Build internal relationships with key MyPass stakeholders - Read and understand existing collateral and positioning
Ride 'shotgun' with the existing sales team on calls
Nurture your own pipeline opportunities, guiding prospective customers through the buying cycle
6 - 12 months
Secure first customers
Have a strong operating rhythm & cadence in place
Measure, refine & improve your outbound cadence and sales approach
Become an expert in the MyPass product and be able to effectively match the MyPass solutions suite to specific customer requirements
Develop a strong communication framework with internal MyPass stakeholders
12 - 24 months
Become a sales leader within MyPass through the regular conversion of strategic large enterprise customers
Become a trusted advisor to multiple prospective customers, resulting in a steady stream of referrals
Mentor and develop new Sales Executives who join MyPass
Enhance our documented sales approach/process based on your learnings over the first 12 months
Create new 'value capture' or ROI tools and collateral to assist prospective customers through their buying journey
24+ months
New role assigned.
Potential growth opportunities include Business Development Specialist, Head of Sales or Chief Revenue Officer.
Earlier promotion is achievable based on performance