Senior Business Analyst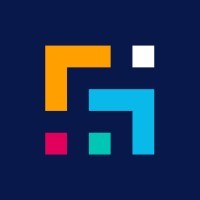 MyPass Global
IT, Sales & Business Development
Australia
Posted on Thursday, July 27, 2023
MyPass Global is on a mission to empower safe, agile & connected communities. Our vision is to become the industry standard platform of record for workforce management and credentialing. Our vision transcends just one industry or geography, it speaks to building a global workforce management & credentialing system that is looked to for best practice in this space.
Our company values set the standard for the behaviours and mindset we expect from each and every "MyPasser". Our values include:
BRING OUT THE BEST
We connect and empower people to build a safer future. We strive to create a positive and enduring impact, no matter how small.
We pursue innovation by practising curiosity and always asking 'why'. We challenge assumptions by seeking opportunities for growth and improvement.
We treat our customers, employees and partners as equals. We foster meaningful relationships through trust, compassion and respect.
We are accountable for our goals, actions and collective vision. We work with integrity and are true to our word, fostering a culture of open communication.
The core purpose of the Business Analyst role is to proficiently capture, collate, and meticulously analyze critical information pertaining to our products and business processes. Through expert data-driven insights, the Business Analyst empowers informed decision-making processes and plays a pivotal role in effectively documenting and implementing changes to our business processes. By driving efficiency and fostering adaptability, this position acts as a catalyst for continuous improvement, enhancing the overall success and competitiveness of our organisation.
Key Responsibilities
Capture, collect and analyse business requirements regarding operational, product and platform enhancements and processes
Function as a bridge, fostering alignment between the business and the Engineering and Product teams while ensuring a thorough understanding of the business needs by all parties involved
Facilitate workshops and requirement gathering interviews with various business stakeholders to ensure that platform, product and operational requirements are captured, and an approved change management process is adhered to
Coordinate with the Engineering and Product teams to collect project status updates
Identify when an IT/product project impacts external clients and work with key stakeholders, including Implementation Specialists, to determine client requirements and develop appropriate implementation schedules
Maintain a high level of product and process knowledge
Impart sufficient communication with the Operations Manager, Product Manager, Engineering Team Manager and the project team (where applicable) regarding status updates
Appropriate application of business knowledge to develop complete requirements documentation
Demonstrate a true spirit to serve when working with internal groups, clients and partners
Need to have's
Experience assisting with project work
Professional written and verbal communication skills
Intermediate to advanced computer literacy, preferably with systems experience in Google Suite, Jira & Product Board
Superior time management, multi-tasking and organisational skills
Strong rapport-building skills
A strong focus on accuracy and high attention to detail
Knowledge of information security, data privacy and data protection best practices
Desirable to have's
Knowledge of Scrum practices or similar experience in an Agile delivery environment
Business Analysis experience in a technical, ideally SaaS product environment
Exposure to AWS environments
Understanding of how to create UML and Business Process Mode, Sequence Diagrams and Notation Diagrams
Expected Behaviour & Attitudes
Ability to work well either independently or as part of a team
Ability to work to deadlines and under pressure
Absolute discretion and confidentiality - Ensure confidentiality and privacy are respected and maintained at all times
A willingness to take responsibility and accountability
Enthusiasm for learning
Getting things right the first time and delivering to our clients with expertise and genuine care
Participate in professional development activities to meet identified developmental goals to achieve professional and personal growth
Participate in regular team and support meetings and training workshops, as required
Key Appointment Objectives
0-6 Months
Build internal relationships with the wider business
Develop an intimate understanding of the product and range of use cases
Develop an intermediate understanding of the MyPass domain
Develop UML and BPMN Diagrams for MyPass and integrations' current state
Develop knowledge to facilitate and document business and technical scoping requirements
Understand the agile delivery process within MyPass
6-12 Months
Assist with ticket triage and Scrum process facilitation and artifact creation
12 – 24 Months
Explore upskilling opportunities towards the desired career path, examples including scrum, product, project or engineering management