Product Manager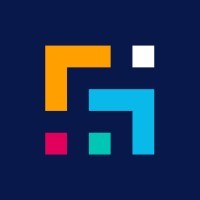 MyPass Global
Product
Southern Asia · East Asia · Oceania
Posted on Friday, July 28, 2023
MyPass Global is on a mission to empower safe, agile & connected communities. Our vision is to become the industry standard platform of record for workforce management and credentialing. Our vision transcends just one industry or geography, it speaks to building a global workforce management & credentialing system that is looked to for best practice in this space.
Our company values set the standard for the behaviours and mindset we expect from each and every "MyPasser". Our values include:
BRING OUT THE BEST
We connect and empower people to build a safer future. We strive to create a positive and enduring impact, no matter how small.
We pursue innovation by practising curiosity and always asking 'why'. We challenge assumptions by seeking opportunities for growth and improvement.
We treat our customers, employees and partners as equals. We foster meaningful relationships through trust, compassion and respect.
We are accountable for our goals, actions and collective vision. We work with integrity and are true to our word, fostering a culture of open communication.
Position Purpose Statement
The Product Manager is responsible for executing and aligning the product strategy and roadmap set by the Senior Product Manager. This role includes managing the product life cycle, coordinating with internal teams, and ensuring the delivery of priority items.
The primary responsibilities of the Product Manager are to envision, guide, and communicate the product strategy and roadmap as set by the Senior Product Manager. The Product Manager acts as a bridge between multiple internal teams and external stakeholders, aligning their needs and inputs to shape the product's direction. The responsibilities encompass managing the product lifecycle, identifying key features and enhancements, and prioritising them into a coherent and actionable product plan. The Product Manager serves as the main point of contact for customer-driven requirements and needs, translating these into detailed and prioritized specifications for the development team. This role plays a critical part in ensuring that the product strategy aligns with and supports the broader business goals and customer expectations.
Key Responsibilities
Supporting the Product Manager with the product vision. This includes communicating with stakeholders to understand business objectives and supporting the ongoing iteration of our product roadmap
Provide information to help with prioritising needs through the consideration of stakeholders' objectives and the time/cost/budget constraints for each function or feature
Own and define a product backlog according to customer requirements which have been documented by business analysts and the activation team
Oversee the stages of our Software Development Lifecycle (SDLC) by contributing to the planning, execution and review of each sprint
Work with the team to refine and improve the SDLC processAnticipating client needs using your knowledge of the market, industry trends and customer journey and story maps
Act as the primary liaison with multiple teams such as Operations and Engineering and deliver clear instructions to them
Liaise with clients where required in order to support the Product Manager. This includes getting buy-in from key stakeholders and delivering clear instructions to our Engineering Team
Evaluate product progress through each iteration and determine whether the final deployment is acceptable
Maintain key product documentation for a or a set of products
Key Development Objectives
0-6 Months
Build relationships and expectations with other teams within the business
Develop an intimate understanding of the product and range of use cases including marquee clients, industries and geographies we serve (particularly the new applications of MyPass beyond energy/resources)
Assist in building mock-ups and low-fidelity wireframes
Clearly understand the existing product roadmap and key deliverables
Consultation with existing clients to understand key requirements and relative priorities
Begin supporting agile ceremonies for the Engineering team
6-12 Months
Embed processes and documentation to support the growth of product management
Assist in the recruitment and growth of the product team
Work closely with the Senior Product Manager to build and execute individual Product Roadmaps
Collaborate with the Acquisition & Engineering teams to deliver agreed deliverables
Report on progress against project timelines to internal stakeholders or clients where needed
12 – 24 Months
Support the development of a suite of MyPass Global products, working with other Product Owners and mentoring Designers and Analysts who join the business
Partake in development and progression opportunities to form a clear career path within the business