Service Delivery Manager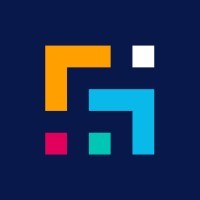 MyPass Global
Cebu City, Cebu, Philippines
Posted on Thursday, October 12, 2023
MyPass Global is on a mission to empower safe, agile & connected communities. Our vision is to become the industry standard platform of record for workforce management and credentialing. Our vision transcends just one industry or geography, it speaks to building a global workforce management & credentialing system that is looked to for best practice in this space.
Our company values set the standard for the behaviours and mindset we expect from each and every "MyPasser". Our values include:
BRING OUT THE BEST
We connect and empower people to build a safer future. We strive to create a positive and enduring impact, no matter how small.
We pursue innovation by practising curiosity and always asking 'why'. We challenge assumptions by seeking opportunities for growth and improvement.
We treat our customers, employees and partners as equals. We foster meaningful relationships through trust, compassion and respect.
We are accountable for our goals, actions and collective vision. We work with integrity and are true to our word, fostering a culture of open communication.
The key purpose of this role is to ensure the successful delivery and ongoing support of the MyPass platform for a strategic Chilean customer. The primary responsibility is to oversee the service delivery process, manage customer expectations, and ensure that the Customer's needs are met effectively. This includes acting as the platform subject matter expert, providing system configuration and capability advice and/or recommendations to their key stakeholders.
Key Responsibilities
Serve as the primary point of contact for service-related inquiries and issues made by key customer stakeholders and present appropriate solutions.
Regularly communicate with key customer stakeholders to understand their needs, gather feedback, and address concerns promptly.
Support the development of the Customer's use of the MyPass solution and understand how the platform interacts with their broader IT systems and digital landscape in order to troubleshoot technical incidents.
Work with cross-functional teams, including product development, support and operations (in Australia, the Philippines and Colombia) to create and execute service delivery plans to meet the Customer's objectives, particularly around their shut-down cycles.
Review Customer tickets (incident + service requests) and ensure that MyPass is meeting Service Level Agreements (SLAs) and provide internal feedback to the Customer Support team on areas of improvement when Service Levels are not met.
Develop, manage and monitor key performance indicators for the Customer account for internal teams for Service Delivery.
Be the first point of escalation for key Customer stakeholders when there are Service issues and/or complaints, managing incidents and ensuring a resolution for the Customer in accordance with SLAs.
Collaborate with L1 end-user support and technical L2 / L3 support teams to troubleshoot and resolve technical problems.
Ensure the quality and reliability of service delivery by implementing best practices, quality control measures and continuous improvement initiatives alongside the departmental heads/team lead in operations, customer success, finance, engineering and product.
Conduct regular service reviews with the Customer to assess performance against SLAs and make necessary adjustments/recommendations.
Provide the Customer with communications and training on new product features (where relevant).
Generate frequent SLA reports and dashboards to track and communicate performance to both internal and external stakeholders.
Provide support to the Head of Customer Success for the preparation of the Quarterly Business Review.
Prepare weekly and quarterly reports regarding Verifications and ensure that the PO for Verifications is never overdue / out of date.
Provide support for monthly (online) platform training/support to the Vendors of the Key Account.
Identify gaps in processes and recommend appropriate action and proactively provide advice and guidance where needed. Manage Customer Change Requests through to completion with all stakeholders.
Work with the Customer to identify and document case studies that demonstrate the value proposition of the Platform and get customer sign-off for their inclusion in MyPass marketing material.
Offer coaching opportunity insights to the Customer Support Team Lead on problem-resolution approaches.
Measures of Success
Retention of assigned Key Customer
Service Level Agreements being met for Key Customer
Customer Experience Scores from Key Customer user
Positive Feedback / minimal escalations from the Customer
Key Accountabilities
Key Tasks - % of Time
Managing the relationship with the Customer and responding to Key Customer queries and escalations and ensuring the Support team understand the Customer's expectations, processes and requirements - 50%
Implementation of process improvements post-service delivery meetings - 15%
Ongoing training/education of platform features to key Customers - 15%
Monitoring and delivering SLA reports to Key Customers and delivering Weekly, Monthly, and Quarterly Business Reviews - 10%
Internal meetings - 10%
Development Objectives
0-3 Months
Build internal relationships with the MyPass Customer Success team, Customer Support team Leads (in PHP and Colombia) and Fulfilment Team Leads.
Develop an intimate understanding of the MyPass product, range of use cases and how it applies to each Customer's process.
Build a strong relationship with the Customer, seeking to understand their unique use case and how MyPass is being implemented across their organisation.
Undertake training in MyPass customer support processes and how to escalate and manage incidents (service + technical).
3-6 Months
Participate in the customer's internal operations and processes, supporting the continued use and improvement of the MyPass product within their systems landscape.
Support the training of key customer stakeholders.
Identify areas for service delivery improvement and work with key internal stakeholders to align on the execution of changes.
6 – 12 Months
Continue to play a key role in the successful implementation and use of MyPass for the key customer vendors.
Continually address process gaps, areas for improvement or opportunities to create value and awareness of the benefits of the MyPass Platform.
Undertake customer-based projects.