Data Analyst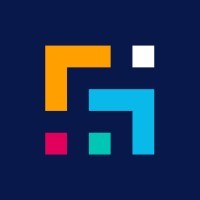 MyPass Global
IT, Data Science
Cebu City, Cebu, Philippines
Posted on Monday, October 23, 2023
MyPass Global is on a mission to empower safe, agile & connected communities. Our vision is to become the industry standard platform of record for workforce management and credentialing. Our vision transcends just one industry or geography, it speaks to building a global workforce management & credentialing system that is looked to for best practice in this space.
Our company values set the standard for the behaviours and mindset we expect from each and every "MyPasser". Our values include:
BRING OUT THE BEST
We connect and empower people to build a safer future. We strive to create a positive and enduring impact, no matter how small.
We pursue innovation by practising curiosity and always asking 'why'. We challenge assumptions by seeking opportunities for growth and improvement.
We treat our customers, employees and partners as equals. We foster meaningful relationships through trust, compassion and respect.
We are accountable for our goals, actions and collective vision. We work with integrity and are true to our word, fostering a culture of open communication.
Position Purpose Statement
You will play a pivotal role in extracting, transforming, and utilising data to provide critical insights. Working along with the senior management team, this position offers high visibility and significant impact within the MyPass Global.
Key Responsibilities
Data Management:
Execute data collection, cleaning, manipulation, visualisation, and analysis. This includes data collection, cleaning, manipulation, visualisation, and insights.
Reporting:
Develop and maintain data dashboards, reports, and visualisations to facilitate informed decision-making.
Documentation:
Create and maintain documentation related to data processes and procedures.
Data Integrity:
Ensure data accuracy and consistency throughout its life cycle.
Analysis:
Analyse large datasets to identify trends, anomalies, and opportunities.
Business partnering:
Work closely with cross-functional teams, including operations, customer success, finance, and more, to understand their data requirements and provide tailored solutions.
Process Improvement:
Identify, design, and implement process improvements to enhance data quality and efficiency.
Assist in ad-hoc analysis and reporting requests from various departments.
Key Accountabilities
Weekly, monthly data extraction and reports preparation for operations, customer success and finance.
Monthly business review report for operations.
Documentation of data process and procedures.
Constant improvement on reporting and automation
Running SQL , Neo4J, Metabase queries for New Business Reports
Measures of Success
On time delivery of reports
Clear communication with various stakeholders
Call out any gaps (data accuracy, timeline) on time
Development Objectives
0-3 Months
Build internal relationships with operations, customer success and finance team.
Develop an intimate understanding of the product and range of use cases.
Review documentations of key reports
Review reporting road map
Produce Data Dictionary and Library
Produce the reporting documentation of LoBs & other business key stakeholders
3-6 Months
Transferring visualisations & reports from excel to PowerBI
6 – 12 Months
Seek automation in data flow and reporting
Review reporting road map and identify improvement