People & Culture Assistant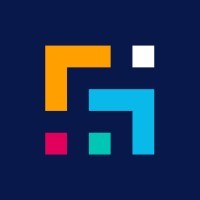 MyPass Global
People & HR
Cebu City, Cebu, Philippines
Posted on Monday, October 23, 2023
MyPass Global is on a mission to empower safe, agile & connected communities. Our vision is to become the industry standard platform of record for workforce management and credentialing. Our vision transcends just one industry or geography, it speaks to building a global workforce management & credentialing system that is looked to for best practice in this space.
Our company values set the standard for the behaviours and mindset we expect from each and every "MyPasser". Our values include:
BRING OUT THE BEST
We connect and empower people to build a safer future. We strive to create a positive and enduring impact, no matter how small.
We pursue innovation by practising curiosity and always asking 'why'. We challenge assumptions by seeking opportunities for growth and improvement.
We treat our customers, employees and partners as equals. We foster meaningful relationships through trust, compassion and respect.
We are accountable for our goals, actions and collective vision. We work with integrity and are true to our word, fostering a culture of open communication.
Position Purpose Statement
The key purpose of this role is to provide administrative support to the People & Culture team to deliver our business unit strategy and ensure MyPassers feel engaged and empowered. The People & Culture Assistant will work closely with the team Manager and leads to maintain systems, information and processes across all MyPass employee journey stages. Depending upon the successful candidate's expertise, there will be the opportunity to offer additional support in areas such as recruitment, learning & development, payroll, process development or reporting.
Key Responsibilities
Awareness & Acquisition
Support MyPass Employee Value Proposition strategies by preparing internal communications, survey feedback reports and other related materials
Advertise approved roles in relevant recruitment channels and conduct market research to build longlists and talent pools for assigned roles
Updated candidate and employee records within our HRIS and applicant tracking system including creating Candidate Assessment forms, Communicating with active candidates to coordinate interview schedules with hiring managers, performing HR screenings where required and conducting professional reference checks
Create documents provided as part of the recruitment process such as candidate assessments, offer letters, employment contracts, position descriptions & referee reports.
Activation & Performance
Perform audits of onboarding checklists to ensure all tasks have been actioned by the assigned people
Observe how performance feedback is delivered within the team and attempt to identify feedback for improving your own performance as the first step towards sharing feedback to help others improve
Retention & Growth
Participate in team social or cultural activities, supporting with internal communication, preparation and engagement reporting
Participate in People and culture improvement workshops to address areas for potential innovation or challenges within the business
Process
Identify and communicate areas requiring updates in the Employee, People & Culture or Managers Handbook in Teamwork Spaces
Coordinate with external HR partners such as banking, payroll or health insurance providers to resolve issues where required
Prepare payroll or timesheeting information where required
General administrative duties including document & data management Adopt a documentation role for internal P&C meetings as part of the Sprint process
Contribute to monthly People & Culture reports using Employment Hero to source data and the People & Culture Dashboard to capture key metrics
Key Accountabilities
Meet the expected standard of behaviour aligned with our values including trust, respect, innovation, curiosity, impact, connection, accountability & integrity
Manage your personal workload in line with the tasks set out at the start of each People & Culture sprint, updating JIRA in line with our Agile approach
Maintain an excellent candidate experience with a high level of communication, transparency and professionalism shown during the recruitment process
Learn, research and abide by local employment legislation and guidelines to ensure all activities are compliant with local requirements
Resolve questions or issues related to tasks you've been assigned within a timely manner
Maintain clear communication and collaborate with other team members and business units where relevant.
Ask for support when needed from People and culture colleagues
Provide regular updates on the progress of assigned activities to the People and culture Manager or Lead, including completion, delays or challenges
Measure of Success
Consistent & clear communication with all internal and external stakeholders, including minimal grammatical errors in written communication or documents
Ensure completion of 100% of onboarding tasks by assigned team members via Employment Hero
Support the successful sourcing of new hires within a 42 day period
Complete all administrative tasks within the required timeframe
Development Objectives
0-6 Months
Build internal relationships with the existing People & Culture Team and employees within your region
Learn & align with the annual and quarterly People & Culture Strategy, understanding current programs of work, projects and activities
Develop an understanding of the MyPass product, focusing on how we use MyPass to manage internal compliance and information as well as pitching the MyPass Story to candidates
Learn our approach to proactively building talent pools, communicating to candidates and scheduling interviews
Work with team leads to understand & support onboarding and induction processes through Employment Hero
6-12 Months
Participate in planning the quarterly P&C Strategy
Take responsibility for end to end recruitment process of assigned hires, working with Hiring Managers and candidates to close roles with the support of P&C Leads
Support ongoing cultural and social initiatives across the business
Contribute to updating information in Teamwork Spaces where approved
Lead small P&C projects relating to any pillar of our framework
Run improvement initiatives for our onboarding and induction process
12 – 24 Months
Handover greater responsibilities from P&C Leads across pillars of the People & Culture framework
Contribute to organisational capability planning, highlighting areas needing support & future requirements
Explore responsibilities related to the People & Culture Associate position and build a development path towards promotion