CRM & Data Administrator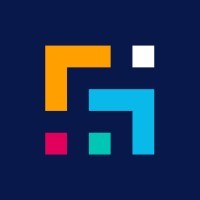 MyPass Global
Cebu City, Cebu, Philippines
Posted on Monday, October 30, 2023
MyPass Global is on a mission to empower safe, agile & connected communities. Our vision is to become the industry standard platform of record for workforce management and credentialing. Our vision transcends just one industry or geography, it speaks to building a global workforce management & credentialing system that is looked to for best practice in this space.
Our company values set the standard for the behaviours and mindset we expect from each and every "MyPasser". Our values include:
BRING OUT THE BEST
We connect and empower people to build a safer future. We strive to create a positive and enduring impact, no matter how small.
We pursue innovation by practising curiosity and always asking 'why'. We challenge assumptions by seeking opportunities for growth and improvement.
We treat our customers, employees and partners as equals. We foster meaningful relationships through trust, compassion and respect.
We are accountable for our goals, actions and collective vision. We work with integrity and are true to our word, fostering a culture of open communication.
Position Purpose Statement
The CRM & Data Administrator is responsible for the overall management and administration of our CRM system. This role plays a crucial role in maintaining clean, accurate and up-to-date customer and operational data, configuring Hubspot to meet our business needs, and supporting our marketing, sales and operations teams in achieving their goals.
Key Responsibilities
Data Management
Maintain and manage CRM data including contacts, companies, deals and properties by conducting regular data health checks.
Ensure data accuracy and consistency through regular data cleansing and validation, reducing duplication.
Import and export data as needed, including lead lists and customer information.
Segment and categorise email lists to target specific audiences effectively.
System Configuration
Customise the CRM to align with our specific business processes and workflows.
Create and manage custom properties, forms, website landing pages, views, dashboards and reports.
Configure automation workflows to improve efficiency and data quality.
Support marketing campaigns, ensuring smooth and efficient workflows.
User Training and Support
Provide training and guidance to sales, marketing and operations team members on CRM best practices.
Offer ongoing support to address user inquiries and issues related to Hubspot usage.
Integration Support
Integrate the CRM with other tools and systems, such as email marketing platforms or customer support software.
Ensure data flows seamlessly between the CRM and other applications.
Data Analytics
Assist in tracking and analysing key performance metrics and reporting on marketing and sales activities.
Collaborate with the analytics team to extract actionable insights from CRM data.
Compliance and Security
Ensure data security and compliance with data protection regulations
Monitor and manage user access permissions and data privacy settings.
Key Accountabilities
Accountability - % of time spent
Data Management - review & management of data including data cleansing/deduplication work - 40%
System Configuration - 30%
User Training & Support - 5%
Data Analytics - 10%
Integration Support - 5%
Compliance and Security - 5%
Team Meetings / Internal projects - 5%
Measures of Success
Data hygiene/health check scores
Impact of system configuration on business efficiencies/team productivity
Delivery of key metrics/analytics to deadline