Quality Assurance Engineer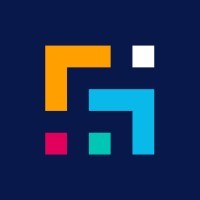 MyPass Global
Quality Assurance
Southern Asia · East Asia · Oceania
Posted on Tuesday, October 31, 2023
MyPass Global is on a mission to empower safe, agile & connected communities. Our vision is to become the industry standard platform of record for workforce management and credentialing. Our vision transcends just one industry or geography, it speaks to building a global workforce management & credentialing system that is looked to for best practice in this space.
Our company values set the standard for the behaviours and mindset we expect from each and every "MyPasser". Our values include:
BRING OUT THE BEST
We connect and empower people to build a safer future. We strive to create a positive and enduring impact, no matter how small.
We pursue innovation by practising curiosity and always asking 'why'. We challenge assumptions by seeking opportunities for growth and improvement.
We treat our customers, employees and partners as equals. We foster meaningful relationships through trust, compassion and respect.
We are accountable for our goals, actions and collective vision. We work with integrity and are true to our word, fostering a culture of open communication.
Position Purpose Statement
The key purpose of this role is to create thorough test plans and manage the coordination and completion of all testing activities including regression testing. They will contribute to and progress the existing automation test suite as well as regularly track all quality assurance metrics and provide meaningful feedback to the Engineering team. They will regularly review requirements, specifications, and technical design documents. QA Engineers will analyse test results and identify, document, and report root causes for test failures by working with the development team within Gitlab & JIRA. Finally, they will be asked to identify opportunities for process, tools, and test methodology improvements, and assist in the implementation of initiatives and ideas.
Key Responsibilities
Ensure test-driven development strategies are implemented
Conduct functional testing on all areas of the product before release
Communicate testing outcomes with technical and non-technical stakeholders
Define and document bugs or deficiencies within the product
Analyse, troubleshoot and problem-solve issues identified during the testing process to present possible solutions
Work within an Agile framework as part of the wider Engineering team
Create, document and implement test cases to identify bugs and rewrite requirements
Key Requirements
At least three years of experience working as a QA Engineer with exposure to UI testing and test-driven development strategies
Demonstrate the ability to perform test estimation, Requirements analysis and scope identification
Knowledge of technologies including Java, Selenium and automated testing concepts
Understanding of Test Environment coordination, Test data identification and creation, Test script development and Execution of test plans
Strong analytical, troubleshooting skills and creative problem-solving abilities including know-how in exploratory testing to evaluate the robustness and functionality of products
Familiarity with Agile frameworks and capacity to create, document and implement test cases to identify bugs and rewrite requirements
Astute attention to detail during the testing cycle
Experience with Testing tools (Jira, Zephyr/X-ray) SharePoint and Confluence
Strong knowledge of software QA methodologies, tools, and processes.
Experience with any DB tool like MS SQL server.
Experience with Web service test tools like Postman
Experience in functional testing, smoke testing, API testing and end-to-end testing and knowledge in performance, load testing and security testing is desirable.
In addition, the desirable technical skills include:
SAAS-based product experience in other businesses
Exposure to Security testing
Awareness of AWS or other Cloud Infrastructure
Formal training or education completed in information technology, software engineering or computer science fields will be advantageous