Strategic Account Manager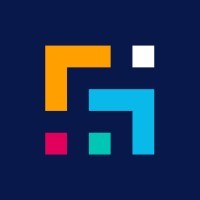 MyPass Global
Sales & Business Development
Australia
Posted on Tuesday, November 14, 2023
MyPass Global is on a mission to empower safe, agile & connected communities. Our vision is to become the industry standard platform of record for workforce management and credentialing. Our vision transcends just one industry or geography, it speaks to building a global workforce management & credentialing system that is looked to for best practice in this space.
Our company values set the standard for the behaviours and mindset we expect from each and every "MyPasser". Our values include:
BRING OUT THE BEST
We connect and empower people to build a safer future. We strive to create a positive and enduring impact, no matter how small.
We pursue innovation by practising curiosity and always asking 'why'. We challenge assumptions by seeking opportunities for growth and improvement.
We treat our customers, employees and partners as equals. We foster meaningful relationships through trust, compassion and respect.
We are accountable for our goals, actions and collective vision. We work with integrity and are true to our word, fostering a culture of open communication.
Position Purpose Statement
The key purpose of this role is to build passionate advocates of the MyPass platform by building and maintaining strong relationships with strategic Customers and identifying growth opportunities within the existing Customer base. The Strategic Account Manager is responsible for ensuring that MyPass' enterprise and strategic growth customers are maximising their investment in the solution, leading to the successful retention of key accounts (Annual Recurring Revenue) and ensuring growth opportunities are realised.
Key Responsibilities
Building advocates of MyPass as an all-of-industry solution by developing and maintaining strong, trust-based relationships with assigned Customers and ensuring customer satisfaction is achieved.
Identify areas of opportunity for growth in the existing enterprise Customer base and convert to increased ARR, working with the Customer to assess their use case and build a business case for broader adoption of MyPass (both domestically and internationally).
Develop and implement an Account Management plan for each assigned Customer to ensure focus on areas of growth and key stakeholders plus enabling knowledge retention and transfer internally.
Stakeholder management at all levels ensures that key MyPass stakeholders engage with their relevant stakeholders in the enterprise account regularly.
Negotiate contracts and pricing (within approval limits) to meet revenue goals.
Provide quotations to Customers who require additional services and work with the appropriate internal teams to adequately scope the work required.
Ensuring that all Customer interactions and intelligence are captured in the CRM and all required activities/plans are documented appropriately.
Ensuring the business meets all Service Level Agreements for assigned Customers, including periodical reporting back to the customer and initiating internal feedback sessions based on Customer service delivery feedback.
Provide regular reports to Customers on key performance metrics and usage analytics.
Work closely with the Key Account Specialist to ensure that the Support Team has documented processes and understands the use case of assigned Customers.
Ensuring that new product features are appropriately communicated to Strategic Accounts, ensuring that they maximise the value of their investment.
Generate tangible business cases that can be used by the Marketing and Sales teams.
Proactively identify initiatives to improve customer satisfaction and make recommendations to the product team.
Capture, monitor and address root causes of any trends leading to low customer satisfaction or NPS results for assigned Customers.
Participate in and/or lead projects and initiatives internally to improve customer retention.
Support onboarding and training of new Account Managers in a "Train the Trainer" model.
Understand the competitor landscape and how MyPass provides a differentiated offering for our Strategic Accounts.
Key Accountabilities
Accountability - Time Spent
Working with existing Customer base to identify upsell and ARR growth opportunities - 30%
Managing enterprise customer relationships ie conduct quarterly account reviews, managing incidents and escalations - 50%
Reviewing Account Management plans and identifying trends/opportunities - 10%
Internal meetings - 10%
Measures of Success
Net Revenue Retention
ARR growth in customer base
Service delivery meets or exceeds contractual obligations
Development Objectives
0-3 Months
Create account management plans for each of your strategic accounts.
Identify key stakeholders and decision-makers
Build internal relationships with team members from the Activation, Customer Success, Support / Operations, Finance, Marketing and acquisition teams
Participate in training opportunities to develop an intimate understanding of the product and range of use cases
Participate in Enterprise Customer onboarding projects to understand processes and identify areas for improvement
Demonstrate an understanding of our Service Level Agreements for assigned Customers and ensure areas for improvement have documented plans in place
Become proficient in CRM tools and build appropriate daily/weekly/monthly routines for AM activities including contract renewals.
3-6 Months
Become proficient in the Platform and be comfortable delivering sales demonstrations/customer training sessions
Iterate and enhance Account Management plans for each identified Growth prospect from the existing Customer base
Facilitate industry forum discussions
Relay product enhancement/feature suggestions to our Product team
6 – 12 Months
Increase in ARR for strategic accounts
Ensure stakeholder management rhythm is in place with key relationships built between MyPass team and account teams
Implement account growth initiatives