Key Accounts Officer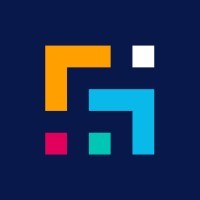 MyPass Global
Cebu City, Cebu, Philippines
Posted on Wednesday, November 15, 2023
MyPass Global is on a mission to empower safe, agile & connected communities. Our vision is to become the industry standard platform of record for workforce management and credentialing. Our vision transcends just one industry or geography, it speaks to building a global workforce management & credentialing system that is looked to for best practice in this space.
Our company values set the standard for the behaviours and mindset we expect from each and every "MyPasser". Our values include:
BRING OUT THE BEST
We connect and empower people to build a safer future. We strive to create a positive and enduring impact, no matter how small.
We pursue innovation by practising curiosity and always asking 'why'. We challenge assumptions by seeking opportunities for growth and improvement.
We treat our customers, employees and partners as equals. We foster meaningful relationships through trust, compassion and respect.
We are accountable for our goals, actions and collective vision. We work with integrity and are true to our word, fostering a culture of open communication.
Position Purpose Statement
The key purpose of this role is to be the subject matter expert for key customers regarding the MyPass platform, providing system configuration capability support to key customer platform administrators. This includes providing accurate advice to key customers regarding system issues, questions, technical and general concerns and escalating issues appropriately through internal channels.
Key Responsibilities
Performs daily ticket hygiene; reviews ticket updates and follows through with relevant stakeholders to help expedite ticket resolution.
Maintaining a high level of professionalism with key customer administrators and establishing a positive rapport through online chat, email, phone and video conference calls.
Providing accurate responses to customer inquiries promptly and to MyPass Global SLA requirements.
Managing customer incidents and escalating internally via the appropriate internal channels, taking ownership and ensuring that all incidents are resolved to the customer's satisfaction and under MyPass Global SLAs.
Following all MyPass Global Policies and procedures in servicing our key customers.
Building appropriate professional relationships with assigned customer administrators.
Educating assigned key customers on the functionality and features of the platform during interactions. Delivering monthly/quarterly Service Level Agreement reporting.
Audit assigned key customer accounts to ensure billing accuracy.
Providing billing guidance to the MyPass Global Accounts team regarding verification charges (where applicable).
Proactively identify system improvements and share these with assigned customers
Be involved in recurring account meetings with assigned customers
Meausres of Success
Retention of key Customers
NPS from assigned Customers
Positive feedback from assigned Customers
Internal quality scores regarding correspondence and problem resolution
Meeting productivity expectations
Customer uptake of proposed system improvements
Development Objectives
0-3 Months
Build internal relationships with internal and external Stakeholders.
Develop an intimate understanding of the product and range of use cases.
Develop a good working dynamic and rhythm with the partner Account Manager.
Develop a network within the organisation to help drive efficient customer resolution.
3-6 Months
Learn to use the data to share insights to the Account Manager for Continuous Improvement.
Support the Account Specialist and Account Manager in building out a Change Management case.
Build a solid understanding of the customer portfolio and relationships of subsidiary companies.
Solve complex tickets with minimal supervision.
6 – 12 Months
Be an independent problem solver and create sound business suggestions to solve a customer or company problem.
Build a strong understanding of the value of our services and use it in mitigating any pain points with other newly identified strategic or key accounts.
Maintain and continue account retention through sharing expertise with assigned Customers.