Fulfilment Quality Assurance - L3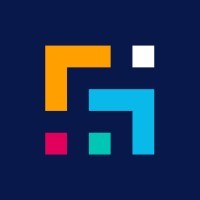 MyPass Global
Quality Assurance
Cebu City, Cebu, Philippines
Posted on Saturday, November 18, 2023
MyPass Global is on a mission to empower safe, agile & connected communities. Our vision is to become the industry standard platform of record for workforce management and credentialing. Our vision transcends just one industry or geography, it speaks to building a global workforce management & credentialing system that is looked to for best practice in this space.
Our company values set the standard for the behaviours and mindset we expect from each and every "MyPasser". Our values include:
BRING OUT THE BEST
We connect and empower people to build a safer future. We strive to create a positive and enduring impact, no matter how small.
We pursue innovation by practising curiosity and always asking 'why'. We challenge assumptions by seeking opportunities for growth and improvement.
We treat our customers, employees and partners as equals. We foster meaningful relationships through trust, compassion and respect.
We are accountable for our goals, actions and collective vision. We work with integrity and are true to our word, fostering a culture of open communication.
The Quality Assurance Officer at MyPass monitors the quality aspects of verified documents by the Verifications Teams to ensure excellence and quality in the verification of certificates in line with the verification guidelines.
Key Responsibilities
Reviews document records that have been verified by the Verifications team to ensure the verified documentation complies with regulations and MyPass quality control practices found in the verification guidelines.
Digital documentation management
Reject a verified documentation that is not in line with the verification guidelines.
Provide daily report to Quality Assurance Officer Team Lead on any concerns around the quality of verifications
Identify training needs and gaps required for the Verifications Team
Keep abreast with industry and market trends and best practices
Measure of Success
Fluency in spoken & written English
Attention to detail and a methodical, systematic approach to your work (essential)
Resourceful and excellent problem-solving skills
Has excellent QA rate for the past 6 consecutive months as Verification Officer.
Ability to multitask, prioritise and manage time effectively
Reliable and dependable
Act as a team player and remain professional and courteous with customers at all times
Excellent computing skills (including Microsoft,Excel, Word)
Excellent database administration skills
Experience with a variety of customised software applications
Clear and accurate communication (must have reliable, quality internet connection when required to work from home in the instance of COVID-related lockdowns)
Understanding of Construction, Manufacturing, Oil & Gas, Heavy Industry preferred
Willingness to work 24/7 Roster
Ensure confidentiality and privacy is respected and maintained at all times with respect to MyPass Global, clients, staff, products and services