Information Administrator (Project Role)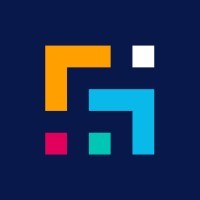 MyPass Global
Cebu City, Cebu, Philippines
Posted on Saturday, November 18, 2023
MyPass Global is on a mission to empower safe, agile & connected communities. Our vision is to become the industry standard platform of record for workforce management and credentialing. Our vision transcends just one industry or geography, it speaks to building a global workforce management & credentialing system that is looked to for best practice in this space.
Our company values set the standard for the behaviours and mindset we expect from each and every "MyPasser". Our values include:
BRING OUT THE BEST
We connect and empower people to build a safer future. We strive to create a positive and enduring impact, no matter how small.
We pursue innovation by practising curiosity and always asking 'why'. We challenge assumptions by seeking opportunities for growth and improvement.
We treat our customers, employees and partners as equals. We foster meaningful relationships through trust, compassion and respect.
We are accountable for our goals, actions and collective vision. We work with integrity and are true to our word, fostering a culture of open communication.
Position Purpose Statement
The key purpose of this role is to provide administrative and project-based support to the business as it implements a new approach to Google Workspaces. This role supports the Project Lead in implementing the business changes required to manage the transition in approach. This is a temporary project-based role for 6 months. The role is eligible for a higher duties allowance for the duration of the project.
Key Responsibilities
Helps employees adapt to new tools and processes.
Set up and configure Google Workspace accounts and permissions.
Executes the Google Workspace migration of documents aligned with instructions from the project lead and internal policies.
Ensures data security and compliance with policies.
Supports technical issues and provides user support.
Develop training materials and documentation for end-users.
Conduct training sessions and workshops to educate the Cebu team on Google Workspace usage.
Reports and tracks issues and bugs, coordinating with the Project Lead for resolution.
Key Accountabilities
Implementation of Google Workspace policies and protocols
Cebu team communication / training of new Google usage policies
Meausres of Success
On-schedule project completion
Adoption and implementation of all security measures
Cebu team adoption/awareness of the changes to Google Workspace management