Implementation Specialist (GIS)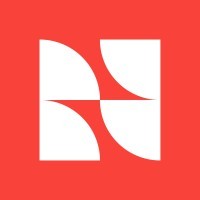 Neara
Seattle, WA, USA
Posted on Monday, March 20, 2023
WHAT YOU WILL DO
After completing an intense, fast-paced training orientation, designed to bring you up to speed on our software along with our related processes, you will be joining our global implementation team to work directly with new customers in the Americas. This position will require a large amount of learning on behalf of the candidate to be proficient with the industry, our products and the value it offers. We are looking for individuals who can quickly learn the domain knowledge and become experts in the technical aspects.
At Neara, implementation specialists are the ones ensuring that clients do not just buy our company's products but have a positive, successful experience. To accomplish this, they talk with clients, understand their processes and goals, define and complete objectives, and provide training sessions. Specifically, you will collect, process and classify data, define and generate networks, align and transform geospatial data, create digital twins of infrastructure, perform value-based analyses on the content, and transfer your knowledge through workshops and training sessions.
SCOPE & RESPONSIBILITIES
The position is a great opportunity at a fast-growing and dynamic technology company. Whilst this role is based in Seattle, we will consider remote work for the right candidate.
Your essential duties include the following and other responsibilities may be assigned as required:
Meet with clients at the completion of the sales cycle to turn opportunities into implementation projects

Define the implementation stages and deliverables

Manage/perform the activities and deliverables required to complete the engagement

Perform configuration or customization required by the project scope

Test and provide final QA/QC of project deliverables before a client is ready to go live

Ensure all aspects of Neara's system are deployed to client's satisfaction and specifications

Work with new and existing clients to provide in-depth training in the set up and use of the applications

Provide client support and technical issue resolution via email, phone, or on-site

Identify and correct and/or advise on operational issues in Neara's systems

Report on project status to both domestic and corporate leadership

Maintain open and professional communications with all Neara's colleagues, partners, clients and vendors to ensure maximum customer satisfaction and business efficiency

Python scripting or equivalent programming experience highly advantageous
WHO YOU ARE
3-5 years of experience in a technical role involving product implementation

Electric utility industry and GIS/CAD experience

Programing experience is a plus

Able to work independently and efficiently to meet deadlines

Able to work closely with Neara's departments to determine best practices and approach for specific client needs

Able to promptly answer support related email, phone calls and other communications

Self-motivated, solutions-driven, detail-oriented, and organized

Experience troubleshooting and resolving hardware and software issues

Proficient in cloud-based applications

Make product enhancement requests based on current, and future software capabilities

Excellent communication (oral and written), interpersonal, organizational, and presentation skills

Experience with LIDAR is an advantage

Bachelor's degree in Computer Science, Mathematics, or a related field.
WHO WE ARE
Neara is a high-growth, venture-backed Series B stage climate-tech company headquartered in Sydney, Australia. We work with 75% of the utilities in Australia and New Zealand and are growing rapidly across the US and Europe.
Our mission is to help utilities future-proof their infrastructure and prepare for anything — from systematic risks to severe weather and a clean energy future, so that they can protect their assets, teams, and communities. Utilities count on our 3D digital network model to simulate hundreds of variables to help them understand how their network will respond to any scenario and prepare accordingly.
We're proud to be helping utilities accelerate their clean energy transition by removing some of the biggest blockers to their decarbonization goals. With Neara, utilities can 2x their network capacity to make room for more clean energy, accelerate new transmission design by 85%, and reduce their carbon footprint by replacing field visits with stunningly accurate digital network surveys.
WHAT WE CAN OFFER YOU
Have a voice in a cooperative, team driven environment

Competitive compensation package (including ESOP)

Flexible hours and working arrangements

Significant opportunity for career development and acceleration

Excellent PTO, Healthcare and 401K program
Neara values diversity, belonging and equal employment opportunities. We encourage individuals from all backgrounds to apply. Please note, you will require current and unrestricted working rights. All applicants will receive an update on their application within 7-10 working days.
No agencies or third party service providers please.