Account-Based Marketing Manager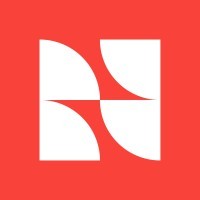 Neara
Marketing & Communications
Seattle, WA, USA
Posted on Tuesday, April 4, 2023
WHO YOU ARE
We're seeking an Account-Based Marketing Manager to help us further develop and execute our ABM strategy. The ABM Manager will own a full-stack process across all funnel stages, from acquisition to acceleration and expansion. We're starting with a carefully curated target list. We need your help segmenting and prioritizing that list, building out the audience and profiling the buying committees, creating tailored campaign materials, and executing, iterating, and reporting on our success.
You'll partner closely with Sales and other teams in creating high-impact campaigns to achieve revenue and pipeline goals for target accounts. In a nutshell, you'll own everything from deeply researching target accounts, building materials to support campaigns, crafting the campaign strategy, executing the campaigns, and reporting to the marketing team and the rest of the organization.
You're an avid student of your customer and market as much as you're a student of your field. You can think strategically, creatively, and analytically and bring a challenger mindset to every project. We won't simply be tailoring our messaging to specific accounts and doing much "find + replace." Our goal is to create truly differentiated, tailored messaging that speaks directly to individual targets' objectives and educates our prospects about why our approach is their happy path to their promised land.
Ground zero for success in this role is strong customer empathy, not just for utilities broadly, but at the individual target level, as well as strong empathy for what your Sales counterpart needs to progress deals. Then, you'll build fluency in how existing customers benefit from our solutions, build a tailored vision for specific targets, and create and populate the path to success using compelling content and cross-channel campaigns.
You will know just as much about each of these target accounts, if not more, than your Sales counterparts. You're the internal SME on specific utilities, specific personas within those utilities, and their buying process.
This high-impact, high-visibility role is a major cornerstone of our go-to-market operations and has the potential to have an outsized impact on the company's intermediate-term success. Successful candidates will see significant career advancement opportunities.
WHAT YOU'LL DO
Conduct deep, detailed research to ensure we understand our target accounts inside out.

You will not only need to develop substantial customer empathy and intimately understand our prospects' businesses and what helps and hurts their success, but you will need to extend this to empathy for

individual

customers on our ABM target list. Some questions you'll need to answer fluently include,

What is an individual utility's biggest priority this year? What happens if they don't achieve that? What do they need to do to get their rate case approved, and how can we help? Where are they asking to spend more money this year than last year? Which of their teams are in the hot seat?

Conduct deep, detailed research to ensure we understand specific buyer personas inside-out. Across individual roles on the buying committee, answer questions like these:

How do we help make them heroes in their roles or avoid finger-pointing and career stalls? What motivates them as individuals? What political dynamics might exist in the organization? What do we need to do to make each of them comfortable in that context?

Develop a teflon understanding of our utility prospects' buying and evaluation process and become the internal SME on the buying committee composition
Own the development of impactful, targeted campaign materials with support from internal and external resources
Strategize ABM campaign approach in collaboration with marketing, sales, and other internal and external resources, to design, orchestrate and execute ABM campaigns
Participate in the evaluation of new ABM technologies and data sources
Guide efforts to create standardized ABM reporting, presenting performance to the marketing team as well as stakeholders throughout the company
Oversee our ABM strategy, approach, and calendar, and communicate to the marketing team and larger organization
YOUR BACKGROUND
You have at least five years of experience in B2B marketing and at least three years of experience executing multi-channel campaigns as part of a dedicated account-based marketing strategy. You've spent much of your career marketing highly complex, technical products with a long sales cycle and > six-figure ACV to large, diverse buying committees.

You're highly competent in and opinionated about ABM strategy, tactics, and multi-channel roadmaps

You've read and embraced The Challenger Sale, appreciate how the philosophy complements an ABM strategy, and you can rattle off examples of how you've taken that to heart in your work

You're not afraid of rolling your sleeves up and doing some major digging to find the perfect insights we can use to effectively personalize campaigns that resonate deeply with our targets, and you understand how effective tailoring can make a world of difference in the success of your campaigns

You have deep empathy for enterprise sales and the key challenges of navigating large, complex buying committees; direct enterprise sales experience is a plus

You don't shy away from complexity from a large, diverse buying committee that represents several layers of potential roadblocks and reservations we'll need to strategically address

You appreciate the difference between "tried and true" and a blanket templated approach that fails to consider important nuances of specific accounts, industries and buying processes

You're a driven, proactive self-starter with a proven ability to think strategically but with exceptional attention to detail

You're a team player who collaborates effectively but also works well autonomously
WHO WE ARE
Neara is a high-growth, venture-backed Series B stage climate-tech company headquartered in Sydney, Australia. We work with 75% of the utilities in Australia and New Zealand and are growing rapidly across the US and Europe.
Our mission is to help utilities future-proof their infrastructure and prepare for anything — from systematic risks to severe weather and a clean energy future, so that they can protect their assets, teams, and communities. Utilities count on our 3D digital network model to simulate hundreds of variables to help them understand how their network will respond to any scenario and prepare accordingly.
We're proud to be helping utilities accelerate their clean energy transition by removing some of the biggest blockers to their decarbonization goals. With Neara, utilities can 2x their network capacity to make room for more clean energy, accelerate new transmission design by 85%, and reduce their carbon footprint by replacing field visits with stunningly accurate digital network surveys.
WHAT WE ARE OFFERING YOU
Competitive salary + Benefits + ESOP

Career development and growth opportunities

Flexible hours and working arrangements

Awesome work culture

The opportunity to work on complex, meaningful products and real world problems
Neara values diversity, belonging and equal employment opportunities. We encourage individuals from all backgrounds to apply. Please note, you will require current and unrestricted working rights. All applicants will receive an update on their application within 7-10 working days.
No agencies or third party service providers please.