Senior Product Manager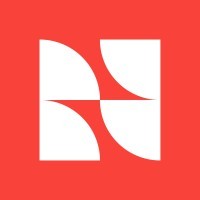 Neara
Product
Sydney, Australia
Posted on Saturday, April 15, 2023
WHAT YOU'LL DO
As a fast-moving, growing climate tech company, we are looking for a highly experienced product manager to join our team to help us continue to reach new heights with our product. This is an exciting opportunity for someone who is ready to be at the forefront of our product department where they will be able to challenge themselves in a high-performance SaaS scale-up.
You'll have the opportunity to leverage your expertise across and work collaboratively with our other product managers, UX team and engineers to deliver our PLG strategy. You are a confident, engaging communicator with fantastic negotiation and relationship-building skills. You will utilize these skills to balance the needs and expectations of our traditional customers with the demands of the new market segments. Efficient team management and leadership skills will also be highly valued.

Your responsibilities will include:
Delivering milestones on the product roadmap aligned with company strategy.

Developing our product management team by acting as leader-mentor to help grow the team's product expertise.

Demonstrating an understanding of PLG strategies within scaling SaaS organizations globally.

Establishing channels with our customers at all levels to ensure we capture needs, wants, and emerging signals that our product roadmap can support.

Effectively planning with and coordinating development with product managers operating across multiple engineering teams to deliver market leading products.

Driving product leadership and industry engagement for Neara.
WHO YOU ARE
You're an experienced, passionate and knowledgeable Senior Product Manager with:
A strong proven track record of developing and launching successful B2B SaaS products in a fast-paced, high-growth environment.

A strong analytical and data-driven mindset.

A demonstrated ability to build strong relationships with cross-functional teams and customers.

Experience leading and mentoring a team of product managers

The ability to foster meaningful relationships with prominent industry and business leaders.

Excellent communication and negotiation skills

The ability to encourage teams to consistently perform at high levels.

A fierce desire to drive a culture of success and you're prepared to make the tough decisions to achieve this.

WHO WE ARE
Neara is a high-growth, venture-backed Series B stage climate-tech company headquartered in Sydney, Australia. We work with 75% of the utilities in Australia and New Zealand and are growing rapidly across the US and Europe.
Our mission is to help utilities future-proof their infrastructure and prepare for anything — from systematic risks to severe weather and a clean energy future, so that they can protect their assets, teams, and communities. Utilities count on our 3D digital network model to simulate hundreds of variables to help them understand how their network will respond to any scenario and prepare accordingly.
We're proud to be helping utilities accelerate their clean energy transition by removing some of the biggest blockers to their decarbonization goals. With Neara, utilities can 2x their network capacity to make room for more clean energy, accelerate new transmission design by 85%, and reduce their carbon footprint by replacing field visits with stunningly accurate digital network surveys.|


WHAT WE ARE OFFERING YOU
Competitive salary, plus equity options

Flexible hours and working arrangements

Significant opportunity for career development and acceleration

A dynamic environment, exceptional leadership team and high-performance culture

A centrally located office, minutes from a train station
Neara values diversity, belonging and equal employment opportunities. We encourage individuals from all backgrounds to apply. Please note, you will require current and unrestricted working rights. All applicants will receive an update on their application within 7-10 working days.
No agencies or third party service providers please.