VP of Customer Success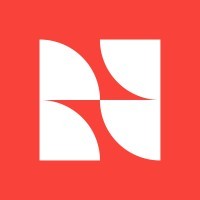 Neara
Customer Service, Sales & Business Development
San Francisco, CA, USA
Posted on Wednesday, June 21, 2023
Neara is a high-growth, venture-backed Series B, tech company headquartered in Sydney. We work with 75% of the utilities in Australia and New Zealand and are growing rapidly across the US and Europe. Our mission is to revolutionize the utilities industry by helping them future-proof their infrastructure and navigate the challenges of the clean energy transition. Our 3D digital network model enables utilities to simulate various scenarios and make informed decisions to protect their assets and communities.
Join Neara today and be part of a groundbreaking team where you will have the autonomy to define and shape the Customer Success function. Neara is seeking a highly experienced and visionary leader to pioneer our first-ever Customer Success role. As the VP of Customer Success, you will have the unique opportunity to shape and define this position within our company. We are a rapidly growing startup in the utilities industry and we are looking for someone who can guide and consult our C-level executives while implementing behavior-led strategies to drive growth among our existing client base.
While the traditional VP of Customer Success in the SAAS industry focuses on customer retention, our requirements go beyond that. We need a leader who can identify opportunities for upselling and leverage data to discover insights, learn, implement improvements, and educate our customers on how to maximize the value of our software. Your role will involve immersing yourself in the utilities industry, gaining in-depth knowledge, and integrating that knowledge into Neara's existing network.
Some of the things you will contribute to:
Develop and execute strategies to effectively manage and nurture our enterprise accounts. Build strong relationships with key stakeholders across various backgrounds within utility corporations.

Utilize data analytics to identify patterns, uncover insights, and measure success. Collaborate with internal teams to implement data-driven strategies that enhance our software's capabilities and align with customer needs.

Identify opportunities for upselling and expansion within our existing customer base. Work closely with sales and marketing teams to develop targeted initiatives and personalized strategies to drive adoption and growth.

Collaborate with cross-functional teams to integrate our software further into customers' business units and use cases. Develop training programs and materials to educate customers on best practices, features, and functionalities.

Stay up to date with industry trends, emerging technologies, and customer challenges. Provide strategic guidance and consultative advice to C-level executives.
Some attributes we highly regard:
Proven experience in a customer success leadership role within the SAAS industry, preferably with exposure to enterprise accounts and complex customer landscapes.

Strong analytical skills with the ability to break down data, identify patterns, and derive actionable insights.

Excellent interpersonal and communication skills, capable of engaging with stakeholders from diverse backgrounds within utility corporations.

Demonstrated success in upselling, driving customer growth, and achieving revenue targets.

A hands-on and entrepreneurial mindset, comfortable working in a startup/scale-up environment.

Passionate about the utilities industry is highly regarded
Some of the benefits we have an offer:
Competitive salary & Benefits

Health, vision, dental insurance

401K program with matching program

Excellent PTO Offering

Flexible hours and working arrangements

The real benefit is working on a genuinely complex, innovative and industry leading product making a genuine difference in the world around us.
Research shows that approximately 60% of candidates who don't meet the exact requirements of a job listing will not apply. At Neara, we encourage individuals with diverse backgrounds and experiences to apply, as we believe that diverse perspectives drive innovation and growth. We value your skills, knowledge, and potential, even if you don't meet every single requirement listed!
Neara values diversity, belonging and equal employment opportunities. We encourage individuals from all backgrounds to apply. Please note, you will require current and unrestricted working rights. All applicants will receive an update on their application within 7-10 working days.
No agencies or third party service providers please.