Senior Implementation Specialist (GIS)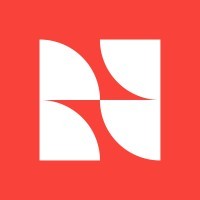 Neara
Vilnius, Lithuania
Posted on Wednesday, August 2, 2023
Neara is a high-growth, venture-backed Series B, tech company headquartered in Sydney, Australia (G'day!). We work with 75% of the utilities in Australia and New Zealand and are growing rapidly across the US and Europe. Our mission is to revolutionize the utilities industry by helping them future-proof their infrastructure and navigate the challenges of the clean energy transition. Our 3D digital network model enables utilities to simulate various scenarios and make informed decisions to protect their assets and communities.
As Neara's Senior Implementation Specialist you will join our Delivery team who are passionate about helping our clients to efficiently use and gain the most relevant insights out of the Neara platform. Your role will collaborate closely with the entire delivery team as well as interact with our Australia and US teams (product, sales and development teams). We are very transparent and the communication lines are open regardless of role or level, allowing us to get things done quickly, keeping in mind quality standards at all times.
Once you become the expert of the Neara platform you will get heavily involved in key projects that will drive actionable insights for our clients. You can expect a strong collaboration with the Head of Delivery to ensure project quality and on-time delivery. You will also have the opportunity to improve and automate our processes along the way and to provide mentoring / training to Implementation Specialists and System Analysts.
Some of the things you will contribute to (not all at once):
Project setup, create reports and dashboards that will help us report data analytics for the client, meeting the client to give the updates of the projects and ensure all aspects of Neara's system are deployed to client's satisfaction
Help in conceiving efficient workflows for delivery projects including automating these projects
Provide quality control on the digital twin models after each automatic run, configuring the software differently to eliminate any identified flaws
Perform quality control checks on client's inputs to identify issues and avoid erroneous processing inside the Neara platform with minimal supervision (including GIS, LiDAR, non-spatial databases)
Effectively configure and manipulate custom (not normalised) data to meet client requirements in/out of Neara software (including GIS, LiDAR, non-spatial databases)
Process incoming client requests or issues (specific to delivery/pre-sales projects)
Support with pre-sales: manipulating data to identify new opportunities for implementation project
Provide quality control for the point-cloud data and contribute to the improvement of machine learning algorithms
Provide mentoring / training to Implementation Specialists and System Analysts
Occasionally perform data manipulation tasks if needed such as data validation, correction and conversion, queries and editing in/out of Neara to ensure data accuracy, integrity and completeness
Some attributes we highly regard:
Experience with Python/other scripting languages or handling ETL engine workflows
Able to work with different teams to find innovative solutions to complex problems using systems configuration and data manipulation
Able to quickly learn and master complex data-driven software solutions
Able to deliver projects within deadlines and with high quality standards
Some experience or knowledge in spatial reasoning or working with 2D / 3D data
Proficiency in advanced Excel functions or similar software is required (i.e. using logical, lookup and reference formulas)
Fluent verbal and written communication skills in English
You have experience in Mathematics / Statistics, Computer Science, Electrical Engineering, Physics, Geographical Information Systems or a related field
It would be ideal if you have:
A degree qualification
Experience having worked with a cloud-based software solution
Experience in GIS/CAD geoprocessing
Experience with LiDAR
What are we offering you?
The opportunity to fast-track your career within an innovative, well-funded, rapidly scaling international software company. You can bring your creativity when solving complex problems and make a real impact on our business by helping us improve our processes and functionalities.
Open-minded, cooperative and proactive people - so your opinions will be heard and you'll have the opportunity to really make a difference.
A dynamic work environment, with an exceptional leadership team, vision and mission and high-performance culture.
Competitive salary + company equity
A day off each year to celebrate your birthday
Our office is based in Vilnius, Lithuania - however remote work can be considered.
Depending on your location Medical Insurance may be available
Office snacks (bought from the supermarket every two weeks, you choose which snacks you like)
Research shows that approximately 60% of candidates who don't meet the exact requirements of a job listing will not apply. At Neara, we encourage individuals with diverse backgrounds and experiences to apply, as we believe that diverse perspectives drive innovation and growth. We value your skills, knowledge, and potential, even if you don't meet every single requirement listed!
Neara values diversity, belonging and equal employment opportunities. We encourage individuals from all backgrounds to apply. Please note, you will require current and unrestricted working rights. All applicants will receive an update on their application within 7-10 working days.
No agencies or third party service providers please.