Account-Based Marketing Manager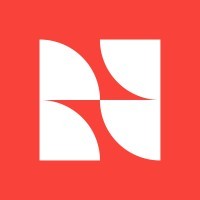 Neara
Marketing & Communications
Seattle, WA, USA
Posted on Monday, September 25, 2023
Neara is a high-growth, venture-backed Series B, tech company headquartered in Sydney, Australia. We work with 75% of the utilities in Australia and New Zealand and are growing rapidly across the US and Europe. Our mission is to revolutionise the utilities industry by helping them future-proof their infrastructure and navigate the challenges of the clean energy transition. Our 3D digital network model enables utilities to simulate various scenarios and make informed decisions to protect their assets and communities.
We're in search of an Account-Based Marketing Manager to spearhead our ABM strategy. In this multifaceted role, you'll research target accounts, create customized campaign materials, devise strategies, execute campaigns, and deliver thorough reports. Collaborating closely with our Sales and cross-functional teams, you'll be instrumental in demand generation and achieving our revenue and pipeline objectives. This includes designing and implementing trigger campaigns to boost conversions and leveraging engagement trends for future content and campaigns.
As an internal SME, you'll be intimately familiar with our target accounts, including their industries, specific personas, and purchasing processes. This high-impact position is a cornerstone in our go-to-market operations and has the potential to significantly impact our company's intermediate-term success. Successful candidates will see significant career advancement opportunities.
What you will contribute to:
Account-Based Marketing:


Working with our designer to build engaging, personalized ad creative
Writing and proofreading (in partnership with agency) copy for ads, landing pages, and email sequences for target account campaigns
Working closely with our Head of Growth Marketing and agency to glean insights about target accounts influencing: strategy for further engagement, the definitions of buying committees across target accounts and 1:1 messaging at the account and individual stakeholder level.

Demand Generation

Designing and implementing trigger campaigns to maximize conversion across channels
Continually evaluating engagement trends across broader brand campaigns and using them to inform future content and campaigns
Continually assessing webpage performance to make and implement recommendations for how to optimize for conversion
Identifying bottlenecks in our funnel and targeting tactics to remove them so we can progress warm prospects
Identifying urgency drivers and reflecting this through company campaigns.
Building automations based on behavioral and psychographic attributes
What you will deliver:
Warm, engaged prospects across our target accounts who are booking demos or requesting meetings and responding positively to sales outreach.
Some attributes we highly regard:
Experience in B2B marketing and experience executing multi-channel campaigns as part of a dedicated account-based marketing strategy.

You've spent much of your career marketing highly complex, technical products with a long sales cycle and > six-figure ACV to large, diverse buying committees.

You're highly competent in and opinionated about ABM strategy, tactics, and multi-channel roadmaps

You're not afraid of rolling your sleeves up and doing some major digging to find the perfect insights we can use to effectively personalize campaigns that resonate deeply with our targets, and you understand how effective tailoring can make a world of difference in the success of your campaigns

You have deep empathy for enterprise sales and the key challenges of navigating large, complex buying committees; direct enterprise sales experience is a plus

You don't shy away from complexity from a large, diverse buying committee that represents several layers of potential roadblocks and reservations we'll need to strategically address

You appreciate the difference between "tried and true" and a blanket templated approach that fails to consider important nuances of specific accounts, industries and buying processes

You're a driven, proactive self-starter with a proven ability to think strategically but with exceptional attention to detail

You're a team player who collaborates effectively but also works well autonomously

You're an expert-level user of Hubspot, Linkedin Ads, ZoomInfo, and other tools we may use like Sixth Sense, Clay or Mutiny
Some of the benefits we have an offer:
Competitive salary & Benefits
Health, vision, dental insurance
401K program with matching program
Excellent PTO Offering
Flexible hours and working arrangements
The real benefit is working on a genuinely complex, innovative and industry leading product making a genuine difference in the world around us.
To apply, please use the online application link below. Neara values diversity, belonging and equal employment opportunities. We encourage individuals from all backgrounds to apply. We will endeavour to give you an update on your application within 7-10 working days.
Please note, you will require current and unrestricted working rights to be considered for the role. Unfortunately we are not in a position to offer visa sponsorship at this time.

** No agencies or third party service providers please **