Head of Sales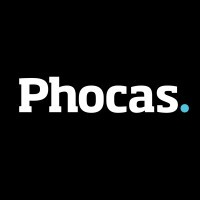 Phocas Software
Sales & Business Development
Sydney, Australia · Australia
Posted on Wednesday, April 19, 2023
Description
If you're the type that loves the thrill of closing a deal in a fast-paced, ever-changing environment, you will lose your mind here.
As a high-growth tech company selling software in a competitive global market, the work is not easy. But it's interesting and super fun. It will test you and stretch you in ways you never expected, meaning you'll grow faster than a genetically modified turnip. It's what our sales team love about the work. Because it gives meaning to their roles. Oh, and did we mention it was fun?

The Head of Sales is responsible for hiring, developing, and coaching, a team of Account Executives and Partner Alliance Managers, ensuring their overall success and quota attainment.
What you'll need to sell feel good:

Prior experience in a sales leadership role managing a team, developing and implementing best practices.
Track record of meeting or exceeding quota both as an individual and team leader.
Experience in building and expanding an account executive team while building the revenue growth engine.
What you'll do to grow fast and have fun
:
Work closely with the Global Sales Officer and develop strategies and execute day-to-day sales activities.
In assigned markets, execute business plans and strategies for developing new business and expansion within existing customers accounts.
Develop and nurture strategic partnerships to further company goals.
Provide context and visibility on volume statistics, sales pipeline, conversation of sales opportunities and playbook effectiveness.
Intimate knowledge of active deals in pipeline, working with team members to move deals through the sales process.
Collaborating with other teams at Phocas, including Marketing, Customer and Growth Operations.
Build up and support the direct reports on your team with coaching, training, skill-building, encouragement, and genuine recognition.
Keep up to date and understand competitive products and pricing strategies to ensure Phocas retains and grow market share.
Attend trade shows and other industry events to showcase Phocas products/ solutions.
Key responsibility for this role may include being a Business Process Owner (BPO):

Help define, document and enforce a process to meet/ ensure compliance with company standards and applicable legislation.

A bit about us to see if we're your kind of good time:
We're a business planning and analytics company on a mission to make people feel good about data. We've been hard at it for 20 years, helping 2,300 companies turn complex business data into performance boosting results. Despite our global status of 300 world-class humans, we've held on to our start-up roots. The result is a workplace that's fast, exciting and designed for fun.
Whether you want to try out new sales tactics, lead a project, champion wellness, or spend more with the kids, you'll have our full support. As long as you're doing what makes you happy, the rest falls into place.
Create your happy place!

Salary Range: $190,000 to $260,000 (Salary range is subject to regional differences and assumes fully qualified based on job requirements).

Requirements
BA/BS or equivalent preferred, or relevant work experience
3-5+ years of SaaS experience in sales/ business development, closing role(s) and/or sales management roles in a B2B environment.
Exceptional history of career development (history of individual success & promotions).
Excellent presentation and communication skills.
Works well in a remote and fast-paced environment.
Proficiency with a modern revenue tech stack: Salesforce.com, HubSpot, spreadsheets, sales automation platforms (Outreach/ Salesloft, ZoomInfo, Gong, etc.), ABM tools (Demandbase/ 6Sense), Social Selling (LinkedIn Sales Nav and VidYard).
Ability to travel 20-40% of the time (domestic & international travel).

Desirable
Previous Sales Methodology (SPIN, Challenger, Force, MEDDIC) training highly desired.
Experience in business intelligence, accounting technology and ERP solutions.
Prior experience with HubSpot preferred.
Prior experience selling and/or working within our target markets, such as Manufacturing, Distribution, Retail, Services, etc.
Benefits
Private Insurance Support
Life Insurance (Basic, Voluntary & AD&D)
Family Leave (Maternity, Paternity)
Training & Development
Work From Home
Wellness Resources
Stock Option Plan
We are a 2023 Circle Back Initiative Employer – we commit to respond to every applicant.
Phocas is an Equal Employment Opportunity Employer. All qualified applicants will receive consideration for employment without regard to race, color, religion, sex, national origin, sexual orientation, gender identity, disability and protected veterans status or any other characteristic protected by law.