Technical Specialist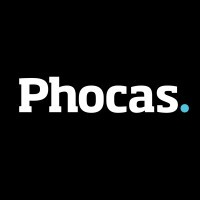 Phocas Software
IT
Australia
Posted on Saturday, May 27, 2023
Description
Bring joy to 3,000+ customers around the world!
We've all had those moments when we've seen the result of our hard work reflected in the joy on a customer's face. Imagine experiencing that with all of our customers around the world?
As a tech company on a mission to make people feel good about data, you'll be part of the team that brings this mission to life. In your role as an Adoption Consultant, you'll ensure that customers adopt and utilise Phocas' software by setting them on a path to achieve business value. You will deliver an experience that make customers feel good about using our business planning and analytics software.
And is there anything better than knowing your work has brought joy to a customer's life? Other than discovering a hidden stash of chocolate chip cookies when you thought there were none left in the house...
What you'll need to blow our customers away:
Previous experience in a technical, customer or project role such as technical consultant, support engineer, sales engineer, customer success consultant or similar
Excellent project management skills, including scoping, planning, executing and closing projects
Experience of project management tools e.g., Smartsheet's and JIRA
Strong customer focus, experienced in building strong working relationships and providing excellent customer experience
Understanding of agile methodologies, including the ability to manage and prioritize multiple projects simultaneously
What you'll do to create a seamless experience:

Deliver onboarding projects for new and existing customers that deliver value by driving early usage and engagement
Identify and understand customer needs and requirements and tailor adoption projects to meet those needs
Plan and manage projects to support quick and effective project completion
Implement and configure Phocas software and deliver training where required to meet project milestones
Efficiently balance multiple projects and a variety of customers simultaneously
Maintain clear and frequent communication with all project stakeholders to maintain project momentum at all times
This role can be based in Sydney or Melbourne.
A bit about us in the hope you'll stop reading this ad and hit the apply button
We're a business planning and analytics company on a mission to make people feel good about data. We've been hard at it for 20+ years moving from start up to scale up. And helped thousands of companies turn complex business data into performance boosting results. Despite our global status of 300 world-class humans, we've held on to our start-up roots. The result is a workplace that's fast, exciting and designed for fun.
We know fun is different for everyone. So, if you want to get creative with problem-solving, lead a project, suggest a new CX workaround, or leave early to beat the life out of a punch bag, you'll have our full support.
We are a 2023 Circle Back Initiative Employer – we commit to respond to every applicant.
Phocas is an Equal Employment Opportunity Employer. All qualified applicants will receive consideration for employment without regard to race, colour, religion, sex, national origin, sexual orientation, gender identity, disability and protected veterans status or any other characteristic protected by law.

#LI-EA1 #LI-Hybrid