Manager - Credit Risk Management (9 month FTC)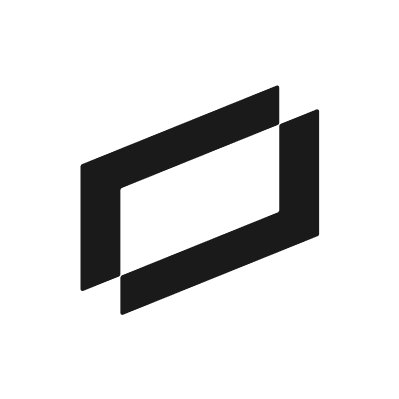 Prospa
Sydney, Australia
Posted on Thursday, August 31, 2023
At Prospa, we exist to unleash the potential of every small business. We are building the future of small business and simplifying cashflow by building a leading platform that helps customers make payments, fund growth and reduce admin.
The role
Reporting to the Head of Credit Risk, you'll to drive the continued enhancement of our credit risk engagement, leadership, and guidance across organisation wide projects. You'll initiate and manage credit risk requirements and impacts within projects, influence stakeholders and drive the ongoing review, enhancement, and optimisation of our existing and proposed credit risk process within projects.
What you will be doing
Understand key credit risks associated with the cross-functional initiatives, define credit risk related requirements, and ensure that they are fulfilled.
Be the Credit Risk subject matter expert for all Prospa's transformational projects, providing direction and clarity for initiatives to move forward at pace.
Provide clear direction and influence for project teams/analysts to support and implement credit risk requirements.
Proactively follow up and provide support to identified relevant key contributors, quickly identify, and remove potential blockers, and lead by example.
Develop, test, and implement credit assessment processes to launch and scale new credit-related products and services.
Pull insights from Credit Risk reports and data to inform decisions for a given transformational initiative.
Lead the solution design review of proposed processes to help ensure processes are aligned with credit risk policy, procedures, and existing processes, and contribute to improving proposed process effectiveness and efficiency.
Simulate the expected impacts that changes are likely to have on key business metrics.
Present recommendations and supporting rationale to Credit Risk Steering committee as well as transformational project steering committee.
Develop relationships across departments.
Work collaboratively with internal credit risk teams and external teams to achieve desirable results for each initiative.
Negotiate cross-functionally and influence outcomes.
What you'll need to succeed
Tertiary qualifications in a relevant discipline.
Substantial credit risk management expertise, including experience in unsecured lending, credit models and strategies.
Experience in product origination and credit risk process simplification related projects will be highly regarded.
An understanding of end-to-end credit risk management environment and end-to-end application origination process
Experience in bringing new credit-related products to market or taking existing credit-related product to new markets.
A good understanding of credit risk regulations and standards in Australia and/or New Zealand.
Strong analytical and problem-solving skills with high attention to details.
Strong working knowledge of Microsoft Office (Excel, PowerPoint, Word, SharePoint).
Proficient user of computer programming languages, including SQL and preferably Python, R or SAS experience.
Strong quantitative analysis skills.
Strong project management skills.
Proven leadership capabilities with the ability to manage through influence.
Excellent interpersonal and communication skills (written and verbal).
Effective communication to both technical and non-technical audiences.
An ability to work independently, generate ideas, and challenge the status quo.
An understanding of the consumer or small business lending process and regulatory compliance landscape.
Don't let a confidence gap get in the way of submitting your application.
What we offer:
As a busy grow getter, our benefits are here to help you be unstoppable in your mission. Whether it's a lofty career goal, investing in your family, saving the planet or simply feeling fulfilled:
Growth: There's something for everyone including learning days, a learning allowance, leadership programs, performance coaching & digital learning
Wellbeing: Think fitness initiatives, seasonal programs (including massages, skin checks, family picnics and coffee carts), additional "Me Days" and access to holistic EAP coaching.
Lifestyle: Find your fit with flexible working options, top notch office facilities and diverse remote/ travel work options. You can also purchase additional leave and take up to 18 weeks paid parental leave
Impact: Join a business that has committed to becoming carbon neutral by June 2024. And you can tap into volunteer days, our partnership with Kiva and join a range of employee resource groups.
Why Prospa?
We embrace diversity in our people and our thinking. You'll find an environment where there's always something new around the corner. It's collaborative, inclusive and respectful. A place where we celebrate who you are, naturally.
We're building the future of small business finance. Join us!
#LI-JBPC