Communications & Engagement Specialist | Envirotech | Part Time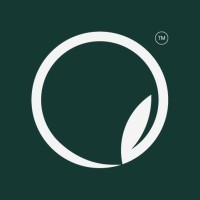 Samsara Recycling
Marketing & Communications
Canberra ACT, Australia
Posted on Tuesday, September 12, 2023
Want to help us in our mission to end the plastic pollution crisis?
Then come join Samsara in tackling one of the planet's biggest problems with big impact!
Samsara represents the coming together of co-founders, the Australian National University (ANU), one of Australia's largest retailers and Main Sequence Ventures, to address a big planetary problem and build the kind of solution the world has been waiting for. Not only will Samsara's technology play a key role in solving the world's plastic recycling problems and eliminating the production of plastics from fossil fuels, our commercial potential is compelling.
We are a jaw droppingly unique company! Whilst we are an envirotech start-up creating infinite recycling to end plastic pollution, we are also building an incredible place to work. We know that to make the magic happen our day to day working lives and rewards for our efforts need to be unique and exciting for the extra effort put in.
We are looking for a skilled and creative part-time Communications and Engagement Specialist who is passionate about relationships and effective communication and possesses strong writing, editing, and interpersonal skills. This role will be crucial in maintaining and enhancing our company's public image through various communication channels and by engaging with Government and other stakeholders.
We can be flexible in terms of hours depending on what you bring to the table - maybe you want to work school hours 3 days a week or do two full days - let's have a chat!
KEY RESPONSIBILITIES...
Develop and execute communication strategies that align with the company's goals and values
Liaise with the company's external PR firm
Write, edit, and proofread various types of content, including press releases, blog posts, social media posts, website content, and more
Develop and maintain strong relationships with Government and various other stakeholders to further the company's mission
Collaborate with internal teams to gather information and insights for creating engaging and relevant content
Manage the company's corporate social media accounts by planning and scheduling posts, responding to comments, and engaging with the online community
Monitor media coverage and industry trends to identify opportunities for proactive communication
Assist in organising and promoting company events, webinars, and workshops
Create visually appealing and informative presentations, infographics, and other visual assets
Maintain relationships with media contacts and respond to media inquiries in a timely and professional manner
Assist in crisis communication management by drafting statements and coordinating responses when necessary
Contribute to the development of internal communication materials, such as newsletters, memos, and announcements
Monitor and analyse communication metrics to measure the effectiveness of different communication initiatives
QUALIFICATIONS...
Bachelor's degree in Communications, Public Relations, Journalism, Marketing, or a related field (or equivalent work experience)
Proven experience in a communications role, preferably in a similar industry
Exceptional writing and editing skills, with a keen eye for detail and grammatical accuracy
Strong understanding of various social media platforms and their best practices
Proficiency in graphic design tools and software is a plus
Excellent organisational and multitasking abilities
Ability to work independently and collaboratively in a dynamic, fast-paced environment
Strong interpersonal and relationship building skills and the ability to communicate effectively with diverse audiences
Familiarity with media relations and crisis communication is advantageous
Flexibility to adapt to changing priorities and tasks
CRITICAL SUCCESS FACTORS...
A team player with initiative and a positive, can-do attitude
A strong focus on delivery
Highly organised and can thrive in an environment that is constantly changing
Ability to multitask and manage time effectively
Experience within a start-up environment would be advantageous
Experience building relationships with various levels of Government would be advantageous
The successful candidate will be a purpose-driven team player who is inspired by an opportunity to have impact in the world. They must deeply believe in Samsara's purpose and the important role we will play in creating the most impactful recycling company.
WHAT YOU MIGHT LIKE ABOUT US...
Remuneration - we offer competitive salaries in addition to the option of owning company shares
Flexibility - at Samsara, flexible work means that our people are able to achieve work-life harmony. This includes support for how our people maintain health and wellbeing, parent or care for others, study, transition to retirement or pursue personal interests
Autonomy - you are trusted to work independently, make sensible decisions, ask better questions, adopt techniques to work smarter and do what you say you will do
Flat structure - we don't entertain bureaucracy at Samsara! Our people are empowered to use their own initiative to solve problems collaboratively. Communication is fast which means quicker decisions and the flexibility to adapt quickly to changes.
Samsara is proud to be an equal opportunity employer. We value diversity and anyone seeking employment at Samsara is considered based on merit, qualifications, competence and talent. We don't regard colour, religion, race, national origin, sexual orientation, ancestry, citizenship, sex, marital or family status, disability, gender, or any other legally protected status. If you have a disability or special need that requires accommodation, please let us know.
Does this sound like your dream job? If it does, join our mission and apply now!