Product Support Engineer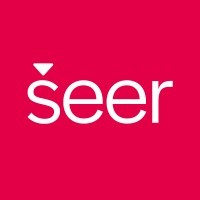 Seer
Software Engineering, Product, Customer Service
London, UK
Posted on Friday, February 24, 2023
Description
About us
Seer is a Melbourne-based medtech company challenging the status quo of how healthcare is delivered. Through award-winning medical devices, combined with an extensive research and development program, and demand-based clinical coverage across the country, we are shifting the patient centre of care from the hospital to the home.
Seer believes that technology can have a positive impact on healthcare. We're on a mission to challenge the status quo of healthcare and push the limits of what's possible when it comes to patient empowerment. By opening access to home monitoring services at scale, we believe we can relieve bottlenecks in the healthcare system, fast-track treatment, improve productivity, and save millions of lives.
Seer has already made a major impact across Australia over the last five years and is now entering the UK market.
About the team
Seer Medical UK offices are located Battersea where a small and growing talented team of clinical, sales and administrative individuals are leading the charge on increasing access to home clinical monitoring for patients suffering from epilepsy.
About the role
The Product Support Engineer provides assistance to our clinical customers by diagnosing and troubleshooting software and hardware problems. They use their knowledge to resolve medical device issues and clinical application errors, mostly via immediate remote support. Site visits may be required occasionally.
The Product Support Engineer interacts with customers and colleagues throughout the UK, US and Europe to address inquiries, concerns and requests escalated internally or directly. They represent the company in every interaction with the customer and as such, they must be well presented and articulate. A proactive, solution-focused engineer with an understanding of the challenges faced by hospital teams is essential for the role. Would suit a talented individual who is keen to make a mark in a growing digital health company..
Ultimately, the Product Support Engineer will be a person our customers trust. They will be relied on to provide timely and accurate solutions to technical and clinical application problems. They will also investigate these problems to find the root cause, then feed this information to the team to highlight potential training or design flaws.
Duties are typically performed within Seer offices during standard business hours. However, the Product Support Engineer may need to travel to the customer's location when required, or need to perform reasonable additional hours to ensure customer needs are met.
In this role, you will:
Own customer issues from notification to resolution, including managing escalations, to deliver the best and most cost-effective solutions.
Perform remote or in-person assessment of products with suspected faults.
Research, diagnose, troubleshoot and identify solutions to resolve system issues.
Following standard procedures for proper escalation of unresolved issues to the appropriate internal teams.
Performing routine testing, software updates and firmware upgrades on Seer products.
Contributing to continuous improvement of products and processes, whilst monitoring product performance and reporting customer feedback to management.
2 years of experience in a similar role is essential.
Experience with process control in compliance with standards such as ISO13485, MDR and 27001 preferred.
Comfortable working inside a linux shell (desirable).
Experience working in or around a hospital system (desirable).
Experience working with ITIL frameworks (desirable).
Knowledge of any of the following is desirable: Python, TCP/IP, DNS, SSH, NetworkManager, HTTP, WebSockets, systemd, RTSP, ffmpeg, apt, Datadog, Cloudwatch, common Unix command line tools.
Maintaining documentation of support/service activity, expenses and an accurate product knowledge base.
Your experience:
Why choose Seer?
At Seer, we are doing purposeful work solving some of healthcare's most pressing problems.
You will:
Challenge the status quo. If there's a better way of getting something done, that's how we want to do it.
Improve the lives of patients across the country using our groundbreaking products and technology.
Be empowered and enabled to do your best work.
Be treated with respect by your colleagues and peers.
A bit more about us
As leaders in seizure cycle research, we've been awarded a shared US$3 million and a further AU$1m to develop world-first seizure risk forecasting capabilities in our app. This feature is made better for app users through our partnership with Fitbit and Epiminder.
Patients rate us 'Excellent' on Trustpilot as a result of our incredible clinical team.
Awarded 'Most Outstanding Patient Innovation' for 2021 by the Australian Patients Association.
Ranked #8 on Deloitte's Tech Fast 50 in 2020 (Australia's list of fastest-growing technology companies).
Our drive to improve patient comfort has led to three prestigious design awards across Australia and Europe for our wearable EEG/ECG device, Seer Sense®.
We know your time is valuable and that finding the right role at the right company is a time-consuming journey. Seer is committed to providing candidates with an engaging, informative, and transparent experience as part of our recruitment process.
One last thing — We uphold and live by our company values every day. If they resonate with you and you are interested in this role, we look forward to reading your application.