Regulatory Affairs Specialist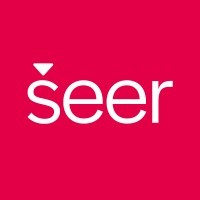 Seer
Legal
Australia
Posted on Wednesday, April 26, 2023
Description
About us
Seer is a Melbourne-based medtech company challenging the status quo of how healthcare is delivered. Through award-winning medical devices, mobile apps and software solutions combined with an extensive research and development program, we are shifting the patient center of care from the hospital to the home.
Our mission is to open up access to brain, heart, and respiratory monitoring that is traditionally only offered through hospitals. We do this by creating medical products and services that transition hospital-based diagnostic testing into the home setting.
We also recognise that healthcare doesn't stop after testing. Research is at the heart of what we do at Seer, and we've been leading the field in understanding seizure cycles and developing a seizure risk forecaster that will change the lives of millions living with uncontrolled epilepsy.
When you join the Seer team, you become part of a tight-knit group driven by purposeful work to make a huge impact in the world.
As a Regulatory Affairs Specialist, you will be an integral part of our global expansion plans, contributing to the development of regulatory and clinical strategies to bring our differentiated offerings to customers worldwide.
In this role, you will:
Prepare regulatory strategies for entry into markets including, but not limited to, Australia, USA, Europe and UK
Identifying standards and regulations that are applicable to Seer's products
Identifying regulatory and labelling requirements within Seer's product requirements
Preparing premarket submissions to medical device regulatory bodies in multiple countries
Reviewing and providing advice to stakeholders on regulatory related deliverables and artefacts
Reviewing how proposed design changes impact on existing regulatory clearances
Maintaining up-to-date knowledge on regulatory changes and advising on the impact for existing products
Supporting regulatory remediation activities such as EU MDR compliance
Following company policies, procedures, and common practices
Other duties as directed by the manager
Your experience:
An engineering or science degree in a relevant field
Exemplary experience in a regulatory affairs or related role
Working knowledge of TGA, FDA, MHRA and EU Regulations is desirable
Clinical affairs experience desirable but not essential
We are looking for someone with excellent communication skills, exacting attention to detail to identify potential risks and pathways within medical device regulations and standards. You will possess an enthusiastic curiosity to learn multi-jurisdictional medical device regulations. If you're passionate about making a difference and want to be a part of a dynamic and growing team, we'd love to hear from you.
Why choose Seer?
At Seer, we are doing purposeful work solving some of healthcare's most pressing problems.
You will:
Challenge the status quo. If there's a better way of getting something done, that's how we want to do it.
Contribute to the global impact our groundbreaking products and technologies are making.
Be empowered and enabled to do your best work.
Be treated with respect by your colleagues and peers.
A bit more about us
Ranked #8 on Deloitte's Tech Fast 50 in 2020 (Australia's list of fastest-growing technology companies).
Three prestigious design awards across Australia and Europe for our wearable EEG/ECG device, Seer Sense®.
We've been awarded over AU$2 million in government fund grants towards new product innovation, manufacturing, and research in the last two (2) years
Awarded 'Most Outstanding Patient Innovation' for 2021 by the Australian Patients Association.
Our products and technologies are listed on the Australian Register of Therapeutic Goods, have earned CE accreditation, and are currently being evaluated for FDA approval.
We know your time is valuable and that finding the right role at the right company is a time-consuming journey. Seer is committed to providing candidates with an engaging, informative, and transparent experience as part of our recruitment process.
One last thing — We uphold and live by our company values every day. If they resonate with you and you are interested in this role, we look forward to reading your application.