People & Culture Coordinator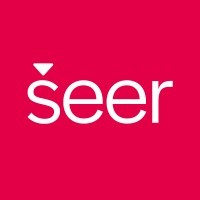 Seer
Administration, People & HR
Australia
Posted on Thursday, May 4, 2023
Description
About us
Seer is a Melbourne-based medtech company challenging the status quo of how healthcare is delivered. Through award-winning medical devices, mobile apps and software solutions combined with an extensive research and development program, we are shifting the patient center of care from the hospital to the home.
By improving access to home monitoring at scale, we will relieve bottlenecks in the healthcare system, fast-track treatment, improve productivity, and save millions of lives.
About the role
The Peeps team is currently seeking a People & Culture Coordinator to perform various HR administrative tasks. The ideal candidate will have a broad knowledge of Human Resources as well as general administrative responsibilities. You'll undertake a wide range of HR tasks, like organizing workshops, administering employee onboarding and HR initiatives and managing OHS tasks. And you'll also act as the main point of contact for employees' queries on HR-related topics. Ultimately, you will gain HR experience in a fast-paced work environment by supporting and improving all HR functions.
In this role, you will
Support the development and implementation of HR initiatives and systems
Be the point of contact for employees' queries on HR-related topics
Coordinate employee onboarding and help organize training & development initiatives
Support the talent acquisition team with administrative tasks like scheduling interviews and managing HR documentation.
Managing hazards reports and assisting with promoting occupational health and safety (OSH) awareness
Schedule meetings, HR events, coordinate OHS inspections, etc. and maintain the team's agenda
Assist in ad-hoc HR projects as needed
Your experience
Proven experience as an HR coordinator or relevant human resources/administrative position is desirable
Knowledge of human resources processes and best practices
Outstanding knowledge of MS Office; Google Suite, HRIS systems (e.g. Bob) will be a plus
Excellent communication and people skills
Problem-solving and decision-making aptitude
Desire to work as a team with a results-driven approach
Excellent organizational and time-management skills
Ability to handle data with confidentiality
BS degree in Human Resources or relevant field
Why choose Seer?
We are driven by a common purpose: to give people more control over their most valuable assets — their health and their time.
You will:
Challenge the status quo. If there's a better way of getting something done, that's how we want to do it.
Contribute to the global impact our groundbreaking products and technologies are making.
Be empowered and enabled to do your best work.
Be treated with respect by your colleagues and peers.
A bit more about us
Ranked #8 on Deloitte's Tech Fast 50 in 2020 (Australia's list of fastest-growing technology companies).
We've been awarded a shared US$3 million and a further AU$1m to develop world-first seizure risk forecasting capabilities in our app. This feature is made better for app users through our partnership with Fitbit and Epiminder.
We believe AI will change how healthcare is delivered. Our data science team continues to train and evaluate our machine learning algorithm to improve accuracy and speed of EEG clinical review.
We're proud to have a gender-balanced workforce, with 57% of employees identifying as female.
We know your time is valuable and that finding the right role at the right company is a time-consuming journey. Seer is committed to providing candidates with an engaging, informative, and transparent experience as part of our recruitment process.
One last thing — We uphold and live by our company values every day. If they resonate with you and you are interested in this role, we look forward to reading your application.