Customer Happiness Champion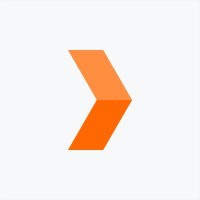 Sendle
Customer Service
Philippines
Posted on Thursday, April 6, 2023
Sendle helps small businesses thrive by making parcel delivery simple, reliable and affordable. We're a business with a heart and our vision is for a world bustling with creativity and entrepreneurialism, where the friction of physical delivery is removed so that the best ideas win and small businesses flourish.
We are a high-growth business with bold ambitions and our people are core to this. We want to be the place where you get to do your best work, with the best team. Our team are self-confessed nerds, gadget geeks, motorbike enthusiasts and foodies, all passionate about making a difference. Right now we're looking for the next game-changer to join our Customer Support team!
What you'll need
You'll need to be smart and eloquent. You'll also need to be a positive person who is diligent, has a 'never give up' attitude and loves managing detail. It's not just the ability to communicate that matters, it is the ability to keep track of customer issues and, when things aren't going as planned, to use tools and not give up until a problem is solved and a stable solution is found. You're also willing to roll up your sleeves and work the frontlines to deliver a world-class customer experience.
This is not your usual Customer Service position: we are looking for champs who can build instant rapport with our customers, solve their problems and maintain a solid, happy relationship.
You will be part of Sendle's Customer Service team, where you'll be creative and have the opportunity to leave your own mark in a customer-focused business.
What you'll do
We need you to help us develop and deliver a world-beating support experience:
Engage with our business customers across various global markets, building rapport and stable relationships with them

Turn around sticky situations into joyful outcomes to motivate our customers to continually partner with us for their delivery needs.

Develop a thorough understanding of Sendle's delivery services in the context of various geographical regions in which we operate.

Follow up on deliveries - keeping track of anything that is in a troubled state

Be the first point of escalations via chat, email, and other support channels

Ideate and improve processes and documentation for your accounts

Mentor and train junior team members

Liaise with management over system changes and influence our product design with your feedback
Requirements
Excellent written and spoken English - you need to be able to talk to Executive and C-level customers

Charming outgoing personality

Able to work with minimum supervision

A high level of attention to detail and persistence

Very comfortable with technology and digitally savvy

Sound judgment and the ability to make decisions on the fly

Genuine desire to deliver the highest possible level of service to our clients

Open to shifting schedules to support various global markets, including the US
The Benefits
15 days of paid holidays

15 days of sick leave

Birthday day leave

Night Differential pay as applicable

HMO on Day 1 + 1 free dependent

Internet allowance

Coffee allowance

Wellness Allowance

Remote work allowance

Fun Budget to celebrate events

Working with an awesome team :)
What matters to us
We share core values, it's what unites us. Our 5H's are kind of like our secret handshake
Humble. We are aware of our strengths and limits.
Honest. We are open, genuine and collaborative risk-takers.
Happy. We are optimists filled with fun.
Hungry. We are relentless ambitious problem-solvers.
High Performing. We are curious driven enthusiasts.
Legally, we need you to know this:
We are an equal opportunity employer and value diversity. We do not discriminate on the basis of race, religion, colour, national origin, gender, sexual orientation, age, marital status, veteran status, or disability status.
But it's important to us you know this:
We strongly believe that diversity of experience contributes to a broader collective perspective that will consistently lead to a better company and better outcomes. We are working hard to increase the diversity of our team wherever we can and we actively encourage everyone to consider becoming a part of it.
If you want to be a part of something remarkable then we're excited to hear from you.