Technical Support Manager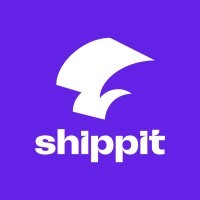 Shippit
IT, Customer Service
Sydney, Australia
Posted on Monday, May 22, 2023
A little about us:
Shippit is Australia's best connected shipping software. Logistics infrastructure is a sophisticated beast, and we're not only improving the experience for everyone involved, we're impacting the planet in a positive manner: deliveries made through our platform are already 100% Carbon Neutral. Proudly Australian founded, we're truly global in our approach and have the benefit of being a free moving startup with the security of impacting a growing industry that needs some love and attention. Our recent Series B2 cap raise of $65m has added to our ability grow and solve some chunky problems.
Your (awesome) team and role!
Are you passionate about technology, eCommerce or Logistics and enjoy helping people? Shippit has a great opportunity to delight a wide variety of customers (Merchants, Recipients & Carriers), exceed expectations, and build loyalty and trust that impacts retention and business growth.
We're looking for a great People Leader to join our Customer Support team. You will be managing a team of Customer Support Team Leads while managing all aspects of delivering an exceptional customer experience.
Day to day!
* Role model Shippit values, build and maintain morale, culture and energy.
* Regularly recognise outstanding individual and team results.
* You will be hiring, developing, retaining, motivating and supporting up to 4 Technical Support Team Leads, who in turn support our teams, and customers globally.
* Position and support your team to succeed by a sustained focus on the fundamentals (speed, quality, tone, backlog management, throughput and resolution), remove roadblocks, and encourage cross-functional collaboration.
* Grow team capabilities through technical & soft skill training.
* Use data to identify opportunities and drive improvements in SLA attainment, response times, customer satisfaction and quality assurance through performance measurement & management techniques.
* Develop and improve our processes & policies, and work collaboratively with other Managers to improve customer support operations.
* Assume the role of Incident Manager when necessary, which includes coordinating with cross-functional teams to identify and resolve incidents in a timely manner, ensuring effective communication with customers regarding incident status updates, and providing post-incident reports and recommendations for process improvements.
* Take ownership of customer escalations, and work in partnership with cross-functional teams to produce positive customer outcomes.
* There are three main customers you will interact with; merchant, recipient & carrier, you act as the voice of the customer by utilising their feedback to identify pain points and work cross-functionally to drive improvements to our products and services.
* You will help us solve a need for leadership and in turn, we will help you take your skills to the next level through support and mentorship.
Our ideal Shippster - You!
We pride ourselves on having a team of good humans with great knowledge, and a hunger to learn.
For this role you will need to have:
* 3+ years experience working as a manager in a customer support/technical support service capacity - SaaS, eCommerce or Logistics company highly desired but we're open to speaking to people from all CS backgrounds
* Strong experience in a role where you directly led and managed a team of team leaders and built a strong team culture
* Strong communication and interpersonal skills and the ability to motivate and inspire are a must
* Strong previous experience managing a team to metrics, hosting regular 1:1s, delivering fearless feedback, performance reviews, performance improvement plans and running team meetings.
* Strong problem-solving skills, the ability to recognize patterns in data and provide recommendations based on those patterns
* Strong customer-centric approach, high standards, sense of optimism, flexibility, resilience, grit, and creativity
Life at Shippit, the good stuff!
We have so much to offer at Shippit, it's almost too hard to list it all in a job ad, so here is what we believe you'll love:
* CBD office location - state-of-the-art office with all the facilities/ tools you need to get the job done
* Hybrid/ Flexible working - choose whether you want to come into the office or work from home
* Our business is yours - be rewarded with a generous Employee Share Option Plan
* Get fit - we contribute to your gym membership
* Enrich your life - travel and explore the world through the flexibility to temporarily work anywhere, yes anywhere in the world for up to 2 weeks of the year
* Let's grow together - ongoing professional and personal development opportunities provided
* We love to eat - let us treat you to a delicious lunch once a week, we're talking trimmings and all. Oh and our pantry and fridges are fully stocked for your convenience
* Family Friendly - we promote a sustainable balance in one's identity as a Shippster AND a parent – so enjoy an improved parental leave policy
* Wellbeing & Mental Health - all newbies start on Wednesday for a shorter first week, allowing time to reflect and rest
… AND MORE!!
Culture Culture Culture!
You'll be joining a high-performance culture at Shippit, where everyone can make a difference. We're on a mission that needs the right humans to help make ship happen!
The team behind Shippit come from diverse backgrounds, but all embody the core values that make our business unique. Our mantra is to make ship happen, every single day.
We're a phenomenal place to work, and we can back that up. Shippit's been ranked as #9 in Linkedin's Hottest Startups to work at in 2021. It doesn't stop there, we have a whole bunch of accolades we earnt over the years which we are super proud of.
Our recruitment process - we don't like to complicate things!
1. Phone screening - nice and simple to start, let's get to know each other.
2. Hiring Manager Interview - impress your potential new Manager.
3. Technical/ Functional Interview - let your skills do the talking.
4. Values Interview - have you got what it takes to be a Shippster?
We are one!
Shippit promotes and supports a diverse workforce at all levels of the company. It is our belief that creating a work environment that enables us to attract, retain, and fully engage diverse talent leads to enhanced innovation and creativity in our products and services. We foster a culture of inclusion at Shippit and do not discriminate on the basis of race, religion, colour, national origin, gender, sexual orientation, age, marital status, veteran status, or disability status.
We encourage everyone to apply and please reach out if you require any accommodations or assistance along the way.
Contact us!
In a forever changing automated world, we're still human at Shippit and we love to chat, so if you have any questions or would like to have a confidential discussion, please contact Adam Cox on 0451 652 451.
We are a 2023 Circle Back Initiative Employer – we commit to responding to every applicant.