Content Writer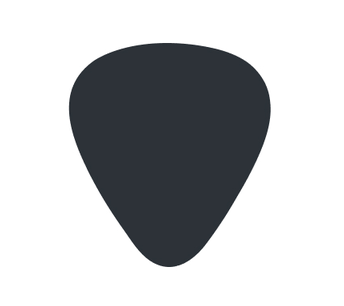 UpGuard
Marketing & Communications
Los Angeles, CA, USA
Posted on Wednesday, January 19, 2022
Who are we?
UpGuard's mission is to protect the world's data. We obsessively seek out elegant, robust ways to enable our customers to find, acknowledge, and remediate cyber risk. With UpGuard, organizations leverage our security expertise and software to automate what was once laborious, spreadsheet-driven processes–whether it's monitoring the attack surface of hundreds of vendors or assessing the security of their own infrastructure. UpGuard is used by some of the world's largest, fastest-growing, and most innovative companies. The Marketing team works across many types of initiatives at UpGuard. From our brand voice and websites to our quarterly event, UpGuard Summit. Since UpGuard's main audience is other people who keep their companies secure, we agonize over and take pride in creating content that is user-friendly, educational, and more importantly, actionable.
Why are we hiring for this role?
Writers at UpGuard play an integral role in our Marketing team.
You'll have the opportunity to provide strategic support and direction on high-priority projects. From writing blog posts, website copy, product pages, and longer-form whitepapers, you'll help craft elegant copy that distills complex concepts into clear and actionable language. You'll work with peers across the company to create content, influence our users, and codify standards and documentation for writing. The goal is to help retain our current and attract new customers through the content you create.
*At this stage, we are not looking for freelancer writers*
What will you accomplish?
Creating content that our audience will read and learn from. We have a high DA that will surface your excellent content on search engines
Work with design, product, marketing, and sales to create the words that retain and attract customers
Shape (and scribe) our content strategy from newsletters, website copy, social media, and features pages
Communicate complex product benefits in ways that speak to our users and help them understand our products
Write using best practices for inclusivity and accessibility to reach users worldwide
Collaborate with our cybersecurity researchers to ensure their discoveries are easy to understand
What do we need from you?
3+ years of experience working as a writer, copywriter, or content strategist
You have experience in writing long-form and short-form content
You have experience in creating content that converts
Newsletter and/or social media experience (examples are a plus!)
You can embrace the highly technical nature of our products and deliver intuitive solutions to our users
Can embrace a fast-paced, iterative work environment
Can integrate new tools into your workflow
Can provide evidence that your content ranks well
What would give you an edge?
A desire to build evergreen content, think the Wikipedia of cybersecurity
A track record of creating copy that converts
An understanding of search intent and engagement signals, topic and funnel depth, and how content decays
Experience using Ahrefs, Clearscope, and Accuranker (or equivalents)
What's in it for you?
Rapidly growing user base: Work directly with some of the world's largest, fastest-growing, and most innovative companies
Interesting problems, at scale: Deeply explore the ever-evolving world of cybersecurity, with a platform processing billions of data points daily
Learn from industry-leading experts: Our security research has been featured in The New York Times, The New Yorker, The Washington Post, TechCrunch, Bloomberg, Gizmodo, Engadget, Forbes, ZDNet, and The Guardian
Impact: See the impact of your work on a daily basis, with data and impact available on dashboards you have access to
Generous compensation: The base salary range for this role is between $60,000 and $70,000. Compensation offered will be determined by factors such as location, level, job-related knowledge, skills, and experience.
Great perks: Grocery and gym reimbursements, flexible work arrangements, learning and development stipend, and generous PTO package
Before starting work with us, you will need to undertake a national police history check and reference checks. Also please note that at this time, we cannot support candidates requiring visa sponsorship or relocation. Apologies.
UpGuard is Equal Employment Opportunity and Affirmative Action Employer. Qualified applicants will receive consideration for employment without regard to race, color, religion, sex, sexual orientation, gender perception or identity, national origin, age, marital status, protected veteran status, or disability status.
Please note, at this time we can only support hiring in the following US states for this role: CA, WA, OR, or NV