Regulatory Safety Scientist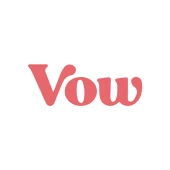 Vow
Legal
Posted on Wednesday, April 12, 2023
About us
Vow is a food company - a very different one. We're creating real meat products from animal cells instead of the animal itself.
We're bringing together cutting edge innovations in science, engineering, culinary and design to make sustainable food that's both irresistible and available to billions of people worldwide.
The role:
As a Regulatory Safety Scientist at Vow you will play a crucial role in helping advance our products to achieving regulatory success in markets around the world. You will plan, write, and review critical regulatory documents, conducting hands-on scientific research to demonstrate food safety and compliance. You will collaborate with major regulatory agencies and industry partners to be at the forefront of developing and defining food standards for cultured meat production.
You will thrive by embracing a fast paced and often ambiguous startup environment and applying your scientific expertise to drive the rapid advancement of cultured meat regulation across various markets.
The experience/skills you will bring:
A degree in a relevant scientific discipline, preferably a master's or PhD, with a focus on toxicology, biology/biotechnology, environmental management and policy and/or genetics
Some experience working in environments outside of a PhD program, such as industry, consultancy, or cross-collaborative projects with commercial entities
Experience in conducting hands on wet-lab research
Exceptional data analysis skills, including the ability to sort, clean, visualize, and interpret data from various sources e.g. regulatory test results
Excellent written and verbal communication skills, with the ability to present complex scientific information in a clear and concise manner to internal and external audiences
Experience working in/with a startup, or a desire to work in one, with the ability to navigate ambiguity and adapt to changing circumstances
Previous experience/interest in the cultured meat industry is not required but favorable. Regardless, a willingness to learn, adapt, and contribute to this emerging field is essential
You will:
Plan, analyze and interpret data from scientific experiments, external sources and test results and effectively visualize and present results to internal and external stakeholders
Conduct hands-on wet-lab research
Plan, write and review critical regulatory documents, predominantly novel food applications to key regulatory bodies (e.g. FDA, Singapore Food Agency)
Conduct scientific research through data gathering and literature reviews related to demonstrating food safety and regulatory compliance
Collaborate with regulatory agencies and industry partners to develop and refine food standards and regulations related to cultured meat production and safety
Liaise with Vow's quality assurance personnel to ensure compliance to product/microbiological specifications, food safety standards and internal quality goals.
Contribute to the preparation and publication of scientific research articles with the aim to share safety data with the public to build trust
Format and edit scientific documents, including research articles, whitepapers, and presentations
What success looks like:
Within 6-12 months…
You will be our source of truth for making first principles regulatory decisions based on science
You are highly proficient in understanding the risks/hazards associated with cultured meat manufacturing
You will have been a significant contributor to the scientific elements of a novel food application in at least one geography (likely more)
You will have contributed to shaping new and developing standards/regulation in the cultured meat industry through close collaboration with regulatory bodies
VOW, MORE THAN JUST A JOB.
Who we are and why join:
We are building a diverse, mission-led dream team of "Vowzers." Our mission is to make food products for everyone. To do that well we need a workforce that's representative of the people we serve. We celebrate multiple approaches and points of view - so we're building a culture to match. Be yourself and come as you are.
Work on cutting-edge technology. We're bringing together cutting-edge innovations in science, engineering, and food, to recreate the world's most tantalising and unique culinary experiences. All without compromising on ethics or our planet along the way. Since our inception in 2019, we have held the title of being the first startup to cultivate meat from the cells of an undomesticated animal, and have served up our exotic meats ranging from kangaroo dumplings to alpaca sliders in tastings with world-renowned chefs.
Work with and learn from the best. Our team includes some of the world's top scientists, innovators, operators, and creatives with decades of industry experience. Despite our experiences though, we all strive to build, break, learn, and repeat. We see the impossible as temporary and strive to learn and support our company and fellow Vowzers' growth as much as possible.
We're fully funded and ready to go. We are a growing Aussie biotech start-up backed by Blackbird Ventures, Square Peg Capital, Grok Ventures, Tenacious Ventures, P7 Ventures, Toyota Ventures, and PeakBridge VC.
Vow perks and benefits:
Everyone is an owner. In addition to competitive base salaries, each and every 'Vowzer' owns equity in the company so we can all benefit from our hard work and future success.
Generous paid parental leave. We offer 8 weeks of paid caregiver leave and an additional 8 weeks paid leave for the birth giver.
Generous relocation budget & support. Support for interstate or overseas team members and their families (including pets!)
Flexible working hours and location. We value work-life balance. While we're mostly back in the office, you're free to choose the best way for you to work.
Unlimited personal leave. At Vow we recognise that sometimes you need time off to recuperate, look after your mental health, or simply deal with an emergency. We put unlimited personal leave in place to empower you to truly bring your best self to work every single day and you are always paid for days taken off as personal leave.
Heaps of tasty samples from our culinary centre. Our fantastic "food inventors" on the Vow team are always cooking up new product prototypes, and all Vowzers are given the opportunity to taste, give feedback, and learn from their culinary prowess.
An awesome converted warehouse "campus" in Alexandria. Complete with a glass-walled lab, manufacturing line, free snacks, a culinary centre, and professional-grade coffee machine in our cafe, as well as a DIY workshop for all hands-on projects.
Human and dog friendly office! An inclusive community and culture, in a welcoming office, complete with friendly "Vowzer" dogs!
A variety of social clubs. We encourage all our Vowzers to build the culture with us and share what you love by creating social clubs across the business. From book clubs to hiking groups, we're always looking for ways to learn and engage with our team.
You don't have to have every listed requirement and skill to be a great fit - you may even teach us something about what we should be looking for! If you are passionate about this opportunity and think you have the skills to succeed, please apply! If not, but you know someone who might be interested, please share this post.