IT L2 Desktop Technician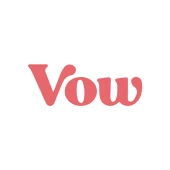 Vow
IT
Sydney, NSW, Australia
Posted on Wednesday, October 25, 2023
About us
Vow is a food company - a very different one. We're creating real meat products from animal cells instead of the animal itself.
We're bringing together cutting edge innovations in science, engineering, culinary and design to make sustainable food that's both irresistible and available to billions of people worldwide.
The Role:
We are seeking an IT L2 Desktop Technician to join the team.
As a key member of the IT team, you'll help to ensure smooth daily operations and user experiences through top-tier technical support. You'll troubleshoot and resolve complex hardware and software issues, and actively contribute to the enhancement of our IT processes and solutions.
You will engage in proactive system maintenance and support our drive towards technological excellence through delivery of IT Projects that address challenges that arise in a biotech research and manufacturing facility. As an IT L2 Desktop Technician, you'll use your expertise to streamline IT infrastructure to support production of cultured meat
About You:
Bachelor's degree in Information Technology or Computer Science, relevant certifications, or 3+ years in desktop or similar technical support experience.
Commitment to delivering a high level of customer service to end-users, focusing on responsiveness, clarity, and courtesy.
You effectively communicate in clear language suitable for your audience, in both written and verbal communication.
Detail-oriented with the ability to manage multiple tasks simultaneously.
Analytical mindset with a proactive approach to identifying and resolving challenges.
Experience with implementing or contributing to IT infrastructure projects.
Have full working rights in Australia.
You Will:
Provide technical support to employees, addressing hardware and software-related issues in a timely and effective manner.
Setup, configure, and maintain workstations, laptops, mobile devices, and other IT peripherals. This includes ensuring all devices are inventoried and tracked.
Be responsible for owning and optimising the onboarding and offboarding process leveraging cutting edge automation and virtualised technologies.
Maintain detailed documentation of IT processes, systems configurations, and a knowledge base for common issues.
Regularly update, patch and maintain software applications and core IT infrastructure, ensuring all systems are secure and running efficiently.
Implement and oversee backup and data integrity solutions.
Collaborate with all areas of the business to implement and maintain security protocols and best practices whilst embracing the fast paced nature of the company.
Liaise with vendors for procurement of hardware, software, and other IT services. Handle warranty claims and repairs.
Participate in the planning and execution of larger IT projects, such as infrastructure upgrades or migrations.
You don't have to have every listed requirement and skill to be a great fit - you may even teach us something about what we should be looking for! If you are passionate about this opportunity and think you have the skills to succeed, please apply! If not, but you know someone who might be interested, please share this post.
What Success Look Like
Vow is an agile fast moving company and as such you may be required to wear multiple hats and be involved in tasks or projects outside of typical IT and Infrastructure support, particularly as the company continues to grow and evolve.
Within the first month, you will gain an in-depth understanding of our IT infrastructure and swiftly address support tickets, collaborating and working closely with Vow team members across all areas of the company in a variety of capacities.
By the six-month mark your intuitive and forward-thinking mindset will be coming to the fore, where you are not just waiting for challenges to arise, but you are anticipating and outsmarting them! You will be harnessing the thrill of innovation, being two steps ahead, and crafting ingenious solutions before a challenge morphs into a problem. This approach will lead to a tangible reduction in recurring IT issues, with evident contributions to key projects, and an enhanced role in IT processes and their optimisations.
After a year at Vow, you would have introduced innovative solutions that bolster both efficiency and security, while continuously adapting to the company's growth and objectives. This will cement your position as an invaluable asset in ensuring the scalability of our IT infrastructure and the overall technological advancement of Vow.
VOW, MORE THAN JUST A JOB.
Who we are and why join:
We are building a diverse, mission-led dream team of "Vowzers." Our mission is to make food products for everyone. To do that well we need a workforce that's representative of the people we serve. We celebrate multiple approaches and points of view - so we're building a culture to match. Be yourself and come as you are.
Work on cutting-edge technology. We're bringing together cutting-edge innovations in science, engineering, and food, to recreate the world's most tantalising and unique culinary experiences. All without compromising on ethics or our planet along the way. Since our inception in 2019, we have held the title of being the first startup to cultivate meat from the cells of an undomesticated animal, and have served up our exotic meats ranging from kangaroo dumplings to alpaca sliders in tastings with world-renowned chefs.
Work with and learn from the best. Our team includes some of the world's top scientists, innovators, operators, and creatives with decades of industry experience. Despite our experiences though, we all strive to build, break, learn, and repeat. We see the impossible as temporary and strive to learn and support our company and fellow Vowzers' growth as much as possible.
We're fully funded and ready to go. We are a growing Aussie biotech start-up backed by Blackbird Ventures, Square Peg Capital, Grok Ventures, Tenacious Ventures, P7 Ventures, Toyota Ventures, and PeakBridge VC.
Vow perks and benefits:
Everyone is an owner. In addition to competitive base salaries, each and every 'Vowzer' owns equity in the company so we can all benefit from our hard work and future success.
Generous paid parental leave. We offer 8 weeks of paid caregiver leave and an additional 8 weeks paid leave for the birth giver.
Generous relocation budget & support. Support for interstate or overseas team members and their families (including pets!)
Flexible working hours and location. We value work-life balance. While we're mostly back in the office, you're free to choose the best way for you to work.
Unlimited personal leave. At Vow we recognise that sometimes you need time off to recuperate, look after your mental health, or simply deal with an emergency. We put unlimited personal leave in place to empower you to truly bring your best self to work every single day and you are always paid for days taken off as personal leave.
Heaps of tasty samples from our culinary centre. Our fantastic "food inventors" on the Vow team are always cooking up new product prototypes, and all Vowzers are given the opportunity to taste, give feedback, and learn from their culinary prowess.
An awesome converted warehouse "campus" in Alexandria. Complete with a glass-walled lab, manufacturing line, free snacks, a culinary centre, and professional-grade coffee machine in our cafe, as well as a DIY workshop for all hands-on projects.
Human and dog friendly office! An inclusive community and culture, in a welcoming office, complete with friendly "Vowzer" dogs!
A variety of social clubs. We encourage all our Vowzers to build the culture with us and share what you love by creating social clubs across the business. From book clubs to hiking groups, we're always looking for ways to learn and engage with our team.