Retail Associate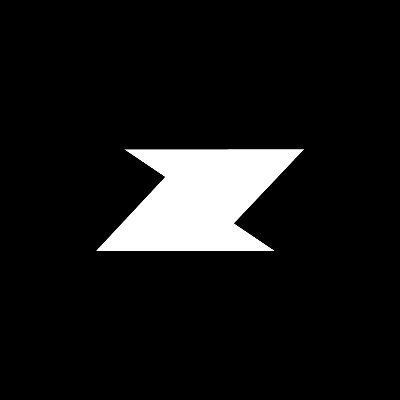 Zoomo
Toronto, ON, Canada
Posted on Thursday, April 13, 2023
Description
ABOUT ZOOMO
At Zoomo, our vision is to help decarbonise our cities through innovation in the last-mile delivery space.
Since 2019, Zoomo has raised over US$100M from some of the world's savviest investors and built world-leading utility e-bikes and a disruptive business model for their distribution and maintenance. We're a fast-growing start-up with a global footprint across Australia, the United States, the United Kingdom, France, Germany, Spain and the Philippines, where we are now the trusted partner to some of the world's leading and most innovative companies.
Expect to join a passionate, collaborative team that wants to make our streets greener and serve our riders. If you enjoy open and transparent decision-making processes, where constructive feedback encourages entrepreneurial, creative and agile minds to grow read on.
THE ROLE:

At Zoomo we seek people who are hungry, energetic, customer-friendly, and hard working. We're looking for a customer-obsessed problem solver. The front-of-house role is exceptionally important; you're the face of Zoomo. We value athletes who love the challenge of flexing across tasks, roles, and priorities. You are expected to be proactive and manage your own time and responsibilities. Punjibi- and/or Hindi-speaking is a plus!
Responsibilities:
Ensure our riders have an awesome and seamless in-person experience
Provide energetic conversation when engaging with new and existing customers
Maintain empathy through situations presented by customers and ensure the safety of our riders
Walk riders through the on-boarding process and all safety requirements
Be able to provide tip-top technical assistance and information about all of our products and services
Help existing riders troubleshoot any issues they experience
Follow up with customers on post-rental and post-sales support
Acts as a team player by assisting and collaborating with our CS team to solve customer issues.
Work with the operations team to make our support processes even better
Maintain compliance with Zoomo company policies, practices, and procedures.
Assist the mechanics with maintaining a consistent inventory
Participate in proactive efforts to achieve individual and company goals
Be willing to tackle new responsibilities as the needs of our business change
Requirements
A combination of retail, sales, client-facing, and customer service experience
An outstanding communicator, with the ability to interact and connect with many types of personalities
Willing and enthusiastic about selling our product to potential riders
Energetic and proactive in following up on leads and upselling products
Able to quickly and efficiently problem solve and troubleshoot - if you don't know the answer, you know where to look and who to ask
You're self-motivated and able to operate independently with minimal oversight
Ability to work in a fast-paced environment while still being able to prioritize projects and manage his or her own time.
Flexibility is an absolute must; we are a startup - things change on the daily
Strong work ethic and willingness to do what is needed to get the job done with a "no task too small mentality."
A winning and collaborative attitude, you are open to learning from other team members and leverage data/resources with stakeholders and peers
Flexible to work both weekdays and weekends
Driver's license preferred but not required
Some knowledge of bicycles is preferred but not necessary
Command of Gsuites products or similar applications such as Excel, PowerPoint, and OneDrive. Familiarity with Jira, Zendesk, Braintree, Maestro, Stella, Forethought, and Argyle Time preferred
Benefits
At Zoomo, we celebrate diversity and are committed to creating an inclusive environment and equal opportunities. We offer you the chance to be part of an organisation in hyper-growth mode with plenty of opportunities for personal development, including
Basic Salary CAD $23 per hour
Autonomy and ownership of the work you do.
Complimentary e-bike* subject to availability
Global fun with a team spread from Australia, United States, UK, Philippines, France & MORE!
Working at a well-funded start-up with a strong leadership team and global presence.
The chance to be part of an organisation in hyper-growth with plenty of opportunity for personal development.
The full support of an experienced management team in helping you meet your targets and your professional goals.
#LI-ONSITE